think out side the god-box
We can not even say or write the word "God" "Allah" "Yahweh" "Jehovah" without being immediately wrong.
Perhaps, one day theists and atheists will be able to agree on that statement. Because if your a believer and you think that God is infinite than you can understand that there is no way a finite mind can understand it. So words about the infinite are meaningless. And if your an Atheist you don't believe in a creator at all so the words point to nothing.

There is no God but no-thing.
It is the ultimate contradiction such that we can only look in awe at the mere concept of infinity. It is something literally beyond belief because it is completely beyond logical understanding. So nothing at all can be said about it that is either true or false.
To look at the mere concept of it too long through the lens of rational thought is suicide and madness like staring directly into the sun. Just ask mathematician Georg Cantor.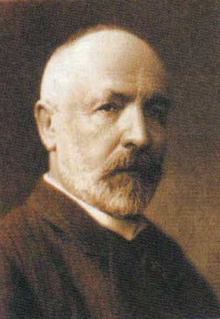 Its fair to say that what ever event, situation, point, being, incident, accident created us, is our "creator". For a true skeptic, "creator" is perhaps too much to commit to, but it is fair to say some phenomenon started what we are now experiencing. Language and mathematics can only go so far in explaining the phenomenon because no matter how accurate and/or beautiful it sounds, it is still just a symbolic representation of what is really going on. Symbols and language are our revolutionary methods of interfacing, but also the walls that box us into our filtered little worlds for this reason the wise realize that they really don't know much of anything.
Whether you are atheist or true believer or somewhere in between we can all agree that something or nothing we can currently understand began what we now experience. We are the seeds of that amazing occurrence; we are the fruits of something (nothing?) that originated time/space matter and energy. We are of something that is much greater than matter, space, time, energy. Why shouldn't we access that greatness? A better question is How can we?
The Universe Allows Extinction and Genocide
I watched a movie called "Sometime in September". It is a very sad and moving movie about what happen in Rawanda in the '94 in which nearly 1 million Tutsi's and moderate Hutu's were killed. The most power part for me is when the Hutu extremist sought to divide up a girls Catholic school by Tutsi & Hutu and the girls told them "We are sisters" and died together.
The movie made me think of other atrocities such as slavery and the holocaust. I thought of the 6 million Jews that were killed in Nazi Germany and about all the genocides and extinction level events that have been successful in this planets history. It is clear to me that there is some natural order of things that does not respect any individual, group or species. But the irony is that the human mind at its full potential could really survive and/or conquer most of natures destructive events (including our very own self-destructive tendencies). I don't believe that Rawandan genocide had to happen (and could have definitely been stopped quickly), the holocaust did not have to happen, and humanity does not have to self-destruct or be taken out by catastrophic events.
Unfortunately, our greatest fault is that we (as a species) do not value life enough. We value our OWN lives (little egos) but can not usually see too far beyond that. I'm sure it will be different one day, but currently, we are a species that values our own egos over life itself and that is very sad. Life is the most valuable commodity on this earth.
We are the miracle we have been looking for. There is no God but the light of life shining within each of us. The body dies but life is an energy subtle enough to be called "nothing" that can neither be created or destroyed. We are that.