If human consciousness can really leave the body and operate without a brain then everything we know in neuroscience has to be questioned. If people could really gain paranormal knowledge then much of physics needs to be rewritten. This is what is at stake. Add to that the fact that most people in the population believe in some kind of life after death, and many desperately want it to be true, then you have a strong case for this research – even if the chances of success are vanishingly small. — Susan Blackmore (guardian)
I've got great news!! Science now knows for an absolute fact that we are the only intelligent life in the universe (so we are the center of the known universe), there is absolutely NOTHING faster than the speed of light, we know the exact moment of the big bang, there is no God, and you have no "soul". Isn't that awesome! There are no mysteries!
Whoo-hoo! Now I can sleep at night. All knowledge has been acquired.. our quest it over. Charles Darwin & Einstein figured it all out so we can now build churches in their names. ha!
All sarcasm aside, as awesome as science is We (the human race) don't know shit! We really really don't. We don't even know 1% of shit.
Don't jump to conclusions, I am not a creationist and I don't' subscribe exclusively to any ONE religion or philosophy. I am someone who believes that there is some value in religion, philosophy and science. I respect and use each of their strengths in all parts of my life where they are relevant (i.e. I don't use science to help me explain philosophy or religion to help me explain how light works.
The great thing about science is that is grows and evolves despite the conservative establishment that see it as some sort of dogma. What I like about science is that it gets better. The theories no matter how great continue to develop the complexity and order needed to describe more of what we do know. Intrepid mavericks like Galileo, Descarte, Newton and Einstein challenge the status quo and go off the beaten path and into the previously unknown.
I think there are a lot of unexplained phenomenon that deserves our full attention and funding. One thing that bothers me about mainstream scientists is there dogmatic response to the improbable. It makes them sound as one-dimensionally boxed in as your average religious fundamentalist.
I suppose we all have our limits of what we can accept as real. Even Einstein fought the fundamental (probabilistic) ideas of quantum mechanics that are now not only fully accepted but proven and used.
For me the mystery is the beauty of our 99.999999 percent unknown universe. The conquest of each piece of this infinity puzzle is pure orgasmic rapture.
To that unknown, I say bring it on! When the singularity comes, infinity will be our collective bitch!
"Mother F@$%, Bastard!!"
That is what I said when I saw the Exxon Regular gas prices for the first time while driving around in Sacramento, California. I was angry, shocked and wanted amazed that there were no riots. I glanced over at the docile faces in the cars and SUV to my left and right. "Are they seeing these prices," I thought. Every seemed to have the same complacent cattle-like expressions of business as usual.
Then it dawned on me that my state, Colorado, and the rest of the country was next. Indeed, $4.00+ a gallon gas was already happening all over the country. Its ironic that everyone talks shit about California, but don't notice that as the most populace state (over 33 Million+ about 10% of the US population), most mass social issues happen there first. Examples include: Environmental issues, rolling black outs, serious immigration issues, gay marriage ect. Those issues then follow California's lead or are able to hedge challenges as they develop.
The energy crisis really make me upset. Mainly because I believe that there are solutions RIGHT now to this "problem". In fact, I believe we had solution decades ago. Moreover, the writing was on the wall in 1973 when member of the Organization of Arab Petroleum Exporting Countries (OAPEC) decided that they would no longer ship oil to nations that had supported Israel in its conflict with Syria and Egypt. These countries were: Parts of Europe, Japan and the U.S.). Europe and Japan were smart enough to adjust their dependence on foreign oil, but for some reason the Unites States did NOTHING but beg, borrow and threaten. We sent Henry Kissinger to beg and lie to the Saudi's.
http://en.wikipedia.org/wiki/1973_oil_crisis
Months later Project Independence was born. It was the definition of "fucking pathetic":
Project Independence was an initiative announced by U.S. President Richard Nixon on November 7, 1973, in reaction to the OPEC oil embargo and the resulting 1973 oil crisis. Recalling the Manhattan Project, the stated goal of Project Independence was to achieve energy self-sufficiency for the United States by 1980[1] through a national commitment to energy conservation and development of alternative sources of energy.[2] Nixon declared that American science, technology and industry could free America from dependence on imported oil. [3]

Some of the important initiatives to emerge from Project Independence included lowering highway speeds to 55 MPH, converting oil power plants to coal, completion of the Trans-Alaskan pipeline and diverting federal funds from highway construction to mass transit
They planed on reducing oil dependency by "lowering highway speeds to 55MPH"! That nor anything else they did got us off of foreign oil. With some of the greatest scientific minds in the world, the most daring innovative thinkers on EARTH "lowering highway speeds to 55MPH" is the best that we could do. http://en.wikipedia.org/wiki/Project_Independence
As the richest most powerful nation in the world, I find it hard to believe we are in this crisis by accident. I don't know why this would be by design and I am skeptical of "conspiracy" to break the US economy, but a collusion of super rich global countries to make more money by suppressing REAL alternatives seems about right to me.
Who Killed the Electric Car?
When you look at the death of the electric car in California (where it started to happen first), its easy to see greed as a serious motivation behind keeping the status quo at all costs. Why would multi-billion dollar automotive companies, oil and gas companies allow their money tree to wither & die? Why would they support a new technology that might cut into their profits? Why would they take a chance on such a volatile market? How could they have known there would be this kind of crisis today?
Water 4 Fuel – Urban Legend or Epic Historical Tyranny
One legend you can see all over the web is water for fuel mythos. The story is that a brilliant man created a machine that run a car for miles and miles on nothing put water. Its seen by main stream science and engineering as a ridiculous myth that is believed only by those would have no understanding of basic scientific principals. Its one of those odd ball fringe fascinations that are immediately dismissed and categorized with Alien encounters and Big Foot sightings. But What if..? What if it were real? Imagine for a second that this technology has been around since the 70's. Imagine that it could be put in almost any automobile engine to convert tap water into hydrogen.
Well there are a couple of people who have say that this is not only true but have working prototypes. Their names are Stan Meyer & Dennis Klein. How is this possible without being all over the national news?! Such a discovery would change the world. The oil industry would die out fast. Stan Meyer claimed that the Saudis and others attempted to bribe him to simply sit on the invention or allow him to purchase the device for about 1 billion dollars. He also claims to have been silenced by certain government agencies. He later poisoned. Is this story true? You be the judge. If it is true, humanity has suffered a great, great injustice. Such an invention could have taken us in a whole new direction of less war for resources, a weaker set of oil baron tyrants and war profiteers. Less poverty due to an invention that is powered off of the most abundant element in the known universe (hydrogen) and less famine and death world wide.
Instead, we must suffer at the pump as prices go up and up with no end in sight. And there is seemingly nothing we can do about it but work more to pay more on everything as the dollar is inflated away from its previous value causing us to work more for less and less and less. One must wonder, what is the end goal of a fiat monetary system and what is the meaning of life according to capitalism? To work? Is our life then measured by our networth? Is Fiat paper money's market value more important that human life?
I question any system that puts an imaginary value over the worth on living breathing sentient souls. "To be" is an immeasurable worth that can NOT be captured by any monetary, political, religious, or philosophical system.
Nations go to war for greed, fear, 'protection of assets' and sovereignty. Neighbors argue and feud over domestic issues and friends sever over misunderstandings. Confrontation seems an essential part of human nature. Evolutionist would say conflicts and aggression has been necessary to the survive as a species, and creationist would say the conflicts is how God sometimes tests and teaches us.
Regardless of belief, faith or scientific method our real enemy is ignorance. No matter how foul our nemesis, whether terrorist, communist, imperialist and no matter what tactic "they" choose nothing will defeat "us" like our own ignorance.
Wisdom favors untainted facts. But too often a nation, a man, a woman, an organization, an establishment chooses to build up their wisdom on myths, half-truths and bias; a house of matches in the middle of a forest fire. The real enemy is our own ignorance. Any perceived enemies are only the puppets and pawns of ones own master, ignorance.
Even forces of nature and states of human suffering are not the enemy. Famine, poverty, sickness can all be defeated with the proper knowledge of "how". What defeats us is lack of knowledge, ignorance.
The human species is capable of knowing but we project our enemies outside of our selves. The real enemy is within… it is ignorance. There is not a single person, place or thing, no force of nature more cruel and unforgiving as our own unchecked ignorance.
Why do we continue to serve this callous master? Sufferings seems limitless and our ignorance is no excuse. Above all hypothesis, and bias, and prejudging assumptions and long held beliefs, factual information is the greatest ally of humanity.
We can not even say or write the word "God" "Allah" "Yahweh" "Jehovah" without being immediately wrong.
Perhaps, one day theists and atheists will be able to agree on that statement. Because if your a believer and you think that God is infinite than you can understand that there is no way a finite mind can understand it. So words about the infinite are meaningless. And if your an Atheist you don't believe in a creator at all so the words point to nothing.

There is no God but no-thing.
It is the ultimate contradiction such that we can only look in awe at the mere concept of infinity. It is something literally beyond belief because it is completely beyond logical understanding. So nothing at all can be said about it that is either true or false.
To look at the mere concept of it too long through the lens of rational thought is suicide and madness like staring directly into the sun. Just ask mathematician Georg Cantor.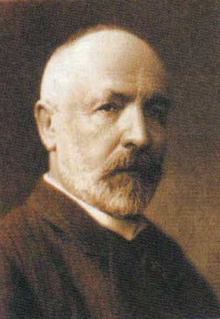 Its fair to say that what ever event, situation, point, being, incident, accident created us, is our "creator". For a true skeptic, "creator" is perhaps too much to commit to, but it is fair to say some phenomenon started what we are now experiencing. Language and mathematics can only go so far in explaining the phenomenon because no matter how accurate and/or beautiful it sounds, it is still just a symbolic representation of what is really going on. Symbols and language are our revolutionary methods of interfacing, but also the walls that box us into our filtered little worlds for this reason the wise realize that they really don't know much of anything.
Whether you are atheist or true believer or somewhere in between we can all agree that something or nothing we can currently understand began what we now experience. We are the seeds of that amazing occurrence; we are the fruits of something (nothing?) that originated time/space matter and energy. We are of something that is much greater than matter, space, time, energy. Why shouldn't we access that greatness? A better question is How can we?
The Universe Allows Extinction and Genocide
I watched a movie called "Sometime in September". It is a very sad and moving movie about what happen in Rawanda in the '94 in which nearly 1 million Tutsi's and moderate Hutu's were killed. The most power part for me is when the Hutu extremist sought to divide up a girls Catholic school by Tutsi & Hutu and the girls told them "We are sisters" and died together.
The movie made me think of other atrocities such as slavery and the holocaust. I thought of the 6 million Jews that were killed in Nazi Germany and about all the genocides and extinction level events that have been successful in this planets history. It is clear to me that there is some natural order of things that does not respect any individual, group or species. But the irony is that the human mind at its full potential could really survive and/or conquer most of natures destructive events (including our very own self-destructive tendencies). I don't believe that Rawandan genocide had to happen (and could have definitely been stopped quickly), the holocaust did not have to happen, and humanity does not have to self-destruct or be taken out by catastrophic events.
Unfortunately, our greatest fault is that we (as a species) do not value life enough. We value our OWN lives (little egos) but can not usually see too far beyond that. I'm sure it will be different one day, but currently, we are a species that values our own egos over life itself and that is very sad. Life is the most valuable commodity on this earth.
We are the miracle we have been looking for. There is no God but the light of life shining within each of us. The body dies but life is an energy subtle enough to be called "nothing" that can neither be created or destroyed. We are that.
I've read a few books (meditation by OSHO, Integral Spirituality by Ken Wilber and others) that mention the importance of witnessing while meditation. This is quite effective because many times the more I try to suppress my thoughts the more thoughts arise. Sometimes, its like squirting gasoline on a flame.
Stillness seems present already when I simply witness the thoughts and emotions that arise. I let them come without aversion of clinging to them. I notice the tendency to want to add or subtract from the thoughts, but its important to just let the thought be what they are and fade away on their own.
In a flash it happened.
I realized… me sitting there wrapped in black skin soaking in the light of the two monitors. One computer was blasting "I want you" by Common while the other was playing "Runaway Jury". I throw my head back with one foot resting on an old Blockbuster rental sleeve and the other in a tangle of wires. The storm of half ass projects, books, software and movies are chaos pushing in but (for no apparent reason) the panic of "too much" slips away.
I leaned my head on my hand and laugh as my life flashed before my eyes moving in and away like the blur of the city from Interstate 25. Suddenly, I wasn't a lonely, unhappily-married, 33 year-old geek father in debt up to my earballs… stuck in every sense of the word. Suddenly, I was a free spirit just passing through. It was clear enough to allow me the savory whiff of sweet, spontaneous bliss. For that moment, I could taste my life and the flavor was like a homesick nostalgia. Like a precious souvenir that will become one of many knick-knacks on a mantle of eternal nothingness. In that moment, my love for you and my family and friends was complete because in so many unseen ways, I am looking through your eyes too and laughing like Buddha.
Then it all faded away like wind swept leaves as I started to type "In a flash it happened…"
I feel like I am in a dream that I can not wake up from.
There are remarkable things happening when my body is sleep but I can not participate. Or rather, part of me participates but when I "wake up" in the morning the slate is wiped clean. I forget about it and I am off to work. I am left with a feeling that I have been apart of something amazing… but the details are just out of my reach. So I'm stuck in a hazy half life where a fraction of my total life is being experience because I can't recall the rest. Something is happening..
During the day I get so wrapped up in my work that I can't enjoy just being alive. Before I know it, its 11pm again and I'm feeling guilty about not getting enough sleep because I know I'll be up until 12am. And those beautiful dreams slip away again.
Something is happening even when my body is awake. In the middle of the day I get glimpses and impressions of other people's lives. Some sad, some boring, some amazing and filled with love and lust. I wouldn't call it psychic… its more like noise because I don't know which are my thoughts and what are theirs. So I dissmiss it all as imagination and enjoy all the perspectives. Airports are great for this pass time. But Walmart makes me very uneasy… or maybe that is just guy in me wanting to get in and get the hell out.
I just hope that one (soon) I can shine a bright light on all of these unconscious adventures.
This man was in prison for 16 years for a crime he did not commit. He converted to Islam and that got him through. Like the story of Rubin "Hurricane" Carter, Deskovic's strength of perseverance is amazing to me. The video that appeared on NyTimes.com is very disturbing, but I am inspired by his stoic attitude. It makes me realize how much I take for granted.
Mostly his story makes me think of the 16 years he will never get back… he should get some compensation or at least some sort of financial assistance until he gets on his feet. My cousin is also locked up for a crime he didn't commit. To all the wrongfully accused and those imprisoned for no reason, my prayers go out to them. I hope they can find peace of mind and I hope they know that the real prison is within. Only we can imprison our own mind's and heart's. And only we can break those psychological and emotional chains.
Garrett Lisi, 39, has a doctorate but no university affiliation and spends most of the year surfing in Hawaii, where he has also been a hiking guide and bridge builder (when he slept in a jungle yurt).
In winter, he heads to the mountains near Lake Tahoe, Nevada, where he snowboards. "Being poor sucks," Lisi says. "It's hard to figure out the secrets of the universe when you're trying to figure out where you and your girlfriend are going to sleep next month."
Despite this unusual career path, his proposal is remarkable because, by the arcane standards of particle physics, it does not require highly complex mathematics.
Even better, it does not require more than one dimension of time and three of space, when some rival theories need ten or even more spatial dimensions and other bizarre concepts. And it may even be possible to test his theory, which predicts a host of new particles, perhaps even using the new Large Hadron Collider atom smasher that will go into action near Geneva next year.
More @ Telegraph.co.uk on surfer's e8 universe
"For comparison, I think the chances are higher that LHC will see some of these particles than it is that the LHC will see superparticles, extra dimensions, or micro black holes as predicted by string theory. I hope to get more (and different) predictions, with more confidence, out of this E8 Theory over the next year, before the LHC comes online." –lisi
E8, Sahasara and Quantum Theories of Dimensionality
DK Matai has made the correlation between the E8 and the thousand petaled lotus on Deepak's Intentblog in March 07 DK in-tun thanks a guy named Mieke van der Poll from Holland for noticing the similarities. DK and others have started a Socratic Dialogue on Holistic Quantum Relativity (HQR).
*notes for me: Avtar Singh, author of The Hidden Factor: An Approach for Resolving Paradoxes of Science, Cosmology and Universal Reality
If you want to communicate with God, learn to listen.
God is NOWHERE if not within us.
You are a receptacle of the most miraculous phenomenon in the universe… awareness. The lord is closer than the air you breathe and can not be contained in words, ego, or reason. No matter how beautiful and eloquently they package God, religions, philosophies and art can only point to the Lord with symbols. The true living God is within you right here, right now, always.
Ego is what we use to interface with our worldly surroundings. It is necessary, but unnecessarily worshipped in human culture (particularly Western culture). It is put on a pedestal and inflated like a fool's balloon animal. An inflated ego serves as a perfect wedge between you and the Lord within.
God is infinity with no center, no beginning, no ending, no edges, no-thing, it is you, it is me, it is us and it is listening all the time to our words, to our hearts, and to our souls.
We are the vessel through which "God" is made manifest. It is manifest via our faith while our faith is manifest via our actions.
The lord not only listens from within you, it speaks from within too. If you will listen and allow it, you will know the answer to anything you ask. Knowing the answers is easy. The hard part is taking the right action because we often betray ourselves.
The trick is to tune in to the signal. After you learn to be quiet and listen, you will begin to separate the signal from the noise without even trying.