After a few trips to Japan, I have become more fascinated with the culture and mindset of the Japanese people. It began with a playful interest in Anime. Now it is an obsession with an entire people. I've found that kanji and Shinto help me to understand some aspects of the Japanese that seem incomprehensible to a Western mind.
In Japan, majority of populace is seen as worshipping 'The Seven Gods of Luck' – Shichifukujin. These seven Gods of luck epitomize fortune, luck, longevity, popularity, dignity, magnanimity, candor and wealth. Here is a quick description of 'Seven Lucky Gods'-
Bishamon – Revered Bishamon is considered as the God of war. He is the son of Izanagi. It is a general belief that Lord Bishamon shields good natured people from evil spirits/ demons. Some consider him to be the ancestor of divine Japanese emperors.
Daikoku – So far as fortune and money matters are concerned, Daikoku is considered as the God of luck. People who desire handsome wealth worship him. He is also considered as the God of hard work which means that he rewards people who are earnest and hard working.
Ebisu – This God is revered primarily by sailors, fishermen and those who are engaged in the food industry. Someone who worships Ebisu will have plenty of tasty food to eat.
Hotei – Referred to as the God of good health and abundance, Hotei is popular with all classes of people, primarily with bartenders.
Benzaiten – Goddess of art, beauty and knowledge, Benzaiten is most popular amongst writers, musicians and artists.
Jurojin – Considered as the Lord of wisdom and longevity, Jurojin is most popular with scientists and teachers.
Fukurokuju – Considered as the Lord of longevity, health and happiness, Fukurokuju is known to possess the power that can revive the dead.
Kami-no-michi or Shinto is the indigenous/original spirituality of Japan and its people. The practices of Shinto were first codified in written historical records of Niho Shoki and Kojiki in the 7th – 8th century. As of today, the term 'Shinto' applies to shrines suiting war memorials, historical monuments, harvest festivals etc. There are many different types of Shinto expressions with each one having its own history and significance.
Amidst demons and Dragons, there are many endearing Japanese Gods. Here is a brief description about some of the chief ancient Japanese Gods:
Izanagi – Also referred to as 'The God of the Sun', Izanagi is known to possess cosmic energies and superhuman strength. She had many children who later on became valleys, mountains, rivers and other such physical features. It is held that Izanagi died while giving birth to Kagutsuchi, the fire God.
Amatsu Mikaboshi – Referred to as the God of stars and evil, Mikaboshi is the true guardian of hell. He is denoted by Fuzen – the sin. It is believed that Amatsu existed prior to the creation of the universe. He is supposed to be an evil force who thinks humans as utterly sinful. With the supernatural powers bestowed upon him, he can change his shape and form with ease.
Hinayasu-hiko – Referred to as the God of the earth, Hinayasu-hiko cares for human beings immensely and genuinely, though it is said that he does not express his love for them.
Apart from this, there are many other chief Gods and Goddesses of Japanese whom the people hold in high reverence.
Imagine you are at the funeral of your loved one. Maybe your mother or father has recently passed away. Or perhaps, you have out lived your child. Maybe your son or daughter was killed in I a conflict on the other side of world. For you and those closest to the dearly departed it is a time of mourning, remberance and grieving. They are not ever coming back and you have to live with that separation.
Right in the middle of the eulogy, a group of protesters arrive at the funeral. They are cursing your deceased loved one and the country from which he or she was born. They are yelling and ranting and raving about your loved ones life. They are saying that God is punishing them for their countries sins.
This would be a paragraph of twisted fiction about a sick alternate America if it weren't based on truth. There is a group of far right wing Christian conservatives how travel the country to protest the funerals of fallen soldiers. They are called, Westboro Baptist Church. Their rationale is that God is punishing America for its acceptance of gays in the military. "God Hates Fags" and your sons and daughter are dying because America is being punished.

This is so crazy that I don't even know what to say. I don't know whether to be mad at religion, stupidity, or just Westboro Baptist Church. Regardless of your feelings of the politics behind any conflict we take part in or the state of the U.S. military past, present or future, I would not soil the dignity of a families right to grieve their dead. If the decrease was Jeffrey Dahmer or Hitler or some other psychotic mass murder, I might not have feelings either way about a funeral protest. But fallen soldiers?!
Apparently, there are a group of counter protestors that show up to some of these funerals known as the Patriot Guard Riders. Now even though I did serve in the U.S. Armed Services, proudly in more than one conflict, my healthy mistrust of any government prevents me from being very patriotic. That being said reading about the Patriotic Guard Riders, brought tears to my eyes.
I think it's the fact that they are champions of basic human dignity that did it. Its very simple need for respect of the living and dead. For me, its not about patriotism just basic human dignity. Something extremists convince themselves to forget. Maybe someone should protest their funerals with signs that say, "God Hates Stupid People".
We can not even say or write the word "God" "Allah" "Yahweh" "Jehovah" without being immediately wrong.
Perhaps, one day theists and atheists will be able to agree on that statement. Because if your a believer and you think that God is infinite than you can understand that there is no way a finite mind can understand it. So words about the infinite are meaningless. And if your an Atheist you don't believe in a creator at all so the words point to nothing.

There is no God but no-thing.
It is the ultimate contradiction such that we can only look in awe at the mere concept of infinity. It is something literally beyond belief because it is completely beyond logical understanding. So nothing at all can be said about it that is either true or false.
To look at the mere concept of it too long through the lens of rational thought is suicide and madness like staring directly into the sun. Just ask mathematician Georg Cantor.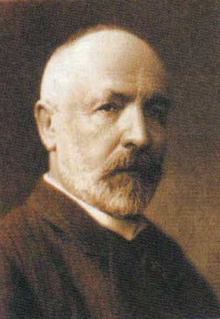 Its fair to say that what ever event, situation, point, being, incident, accident created us, is our "creator". For a true skeptic, "creator" is perhaps too much to commit to, but it is fair to say some phenomenon started what we are now experiencing. Language and mathematics can only go so far in explaining the phenomenon because no matter how accurate and/or beautiful it sounds, it is still just a symbolic representation of what is really going on. Symbols and language are our revolutionary methods of interfacing, but also the walls that box us into our filtered little worlds for this reason the wise realize that they really don't know much of anything.
Whether you are atheist or true believer or somewhere in between we can all agree that something or nothing we can currently understand began what we now experience. We are the seeds of that amazing occurrence; we are the fruits of something (nothing?) that originated time/space matter and energy. We are of something that is much greater than matter, space, time, energy. Why shouldn't we access that greatness? A better question is How can we?
The Universe Allows Extinction and Genocide
I watched a movie called "Sometime in September". It is a very sad and moving movie about what happen in Rawanda in the '94 in which nearly 1 million Tutsi's and moderate Hutu's were killed. The most power part for me is when the Hutu extremist sought to divide up a girls Catholic school by Tutsi & Hutu and the girls told them "We are sisters" and died together.
The movie made me think of other atrocities such as slavery and the holocaust. I thought of the 6 million Jews that were killed in Nazi Germany and about all the genocides and extinction level events that have been successful in this planets history. It is clear to me that there is some natural order of things that does not respect any individual, group or species. But the irony is that the human mind at its full potential could really survive and/or conquer most of natures destructive events (including our very own self-destructive tendencies). I don't believe that Rawandan genocide had to happen (and could have definitely been stopped quickly), the holocaust did not have to happen, and humanity does not have to self-destruct or be taken out by catastrophic events.
Unfortunately, our greatest fault is that we (as a species) do not value life enough. We value our OWN lives (little egos) but can not usually see too far beyond that. I'm sure it will be different one day, but currently, we are a species that values our own egos over life itself and that is very sad. Life is the most valuable commodity on this earth.
We are the miracle we have been looking for. There is no God but the light of life shining within each of us. The body dies but life is an energy subtle enough to be called "nothing" that can neither be created or destroyed. We are that.
Sci Fi writer Philip K. Dick was visionary. He is is the mind behind Blade Runner, Minority Report, Pay Check and many other mind blowing, mind bending science fiction.
Here is a graphic novel rendition of a religious experience that he had:

PADRE PIO
Ethical Development: Ethnocentric (i.e. HATED Pentecostals, saw them as "enemies of the church")
Spiral Dynamic: Blue/Transpersonal – Absolutistic-obedience mythic order—purposeful/authoritarian
Stage of Moral Development: Level 2/Conventional
Political Ideology: Democratic (did not approve of Mussolini's socialist, was happy when the Allies won, praised the Americans he met, voted democratic, was hated by communists)
I've been reading Bernard Ruffin's Padre Pio: The True Story and (though it is almost as boring as the Bible) it has extremely interesting content (if there can be such a contradiction of qualities in a book, you'll find it in these 319 pages).
Padre Pio was a Capuchin friar. Capuchins are Catholic fundamentalists not to be confused with monks. Capuchin are a branch of the Franciscan Order. It is a level of discipline and dedication that few of ANY faith can muster. They live with no possessions giving up EVERYTHING including will to the Catholic church. They live a life of complete abstinence, austerity and piety. They are as far beyond secular priests as priests are beyond everyday Catholics.
That being said, Padre Pio was the cream of the crop. His level of dedication afforded him a following that spanned the Western world. Bernard's book talks about many of the miracles that 1st, 2nd and 3rd hand witness' claimed he did. I don't have any doubt that Pio was a conduit for some incredible force of nature (divinity?), but he was also surrounded by fanatics and superstitious country folks whose minds were still in medieval Europe even though it was the late 1800's – mid 1950's. One example of this archaic mind set is that the people of his local township, San Giovanni Rotondo (southern Italy) threatened to beat or even kill anyone who would dare take their blessed saint. Their passionate wrath is both amazing and sad, but I guess such possessive attitudes over local saints was common in that part of the world in that era. At one point the Mayor himself Mocaldi told the officials of the Holy Office that if they took Padre Pio away he would shed his title and join the mob himself. A local brick layer even pulled a gun on Pio and told him he was staying "dead or alive"!
Padre Pio, though cut from the same cloth as his beloved townsmen, was frustrated with their behavior. He was down right mean to those that gave him the glory instead of God. The most impressive thing to me about Padre Pio was not his miracles (these were amazing feats, no doubt) but his humility, compassion and dedication that for me made him a true saint. These (his level of submission to God) seemed to be the conditions that allowed him to be a vessel for such miracles. Ultimately, it is his love that converted so many.
His miracles included:
bi location, stigmata, healing, predictions, telepathy, the ability to know languages he'd seemingly never studied and virtually all the miracles that were performed by the Apostles in Acts.
Bernard's book is worth reading if only to see the wealth of anecdotal evidence of Padre Pio's works. If you are researching Pio's life, look no further than Padre Pio: The True Story.
I dreamt that I was in prison.
I was in prison for a terrible crime which I did not commit (reminiscent of a real life situation that has happened to my cousin). The emotions in this dream were absolutely real. When I woke up in my comfortable bed, I was very relieved that it was not real, but then I started to ask myself: how do I know that this bed is real? How do I know that my so called "waking life" is real?
Why do we so willingly accept our present situation as absolutely real? In my dream, I didn't question the reality of my situation just as I do not typically question my waking life. How do any of us know what we see as "real" is not a dream?
Perhaps our minds makes this place real and conveniently misses the discrepancies of our reality such that we have no need to question it.
Neo: I thought you said it wasn't real
Morpheus: Your mind makes it real
– the matrix
I've been reading a Padre Pio book. Padre Pio was a great Catholic Friar with remarkable dedication. At his level of dedication and devotion, he would pray for Jesus let him to help bear his cross. In essence we was asking for unimaginable suffering.
I am perplexed at the positive light given toward suffering. Catholic saints such as St. Teresa of Avila, John of the Cross and Mother Teresa revered suffering as it was an emulation of christ's suffering on the cross (his suffering is considered a sacrafice to save the souls of all mankind – John 3:16 KJV Bible, for those who what more info). But if this world is illusion, what good is suffering? Why not just pass through never to return? Or come and go as one pleases and collect knowledge to become like a god. In the Bible the Devil "tempts" Jesus with something like this, to which Jesus replies, "Get behind me Satan." No matter how good it looks, its still illusion.
In his book, The Yogas of Dreams and Sleep, Tenzin Wangyal mentions rising above both pleasure and suffering as they are each of Samsara, part of the great illusion of this world. In Hinduism, this is called Maya, the illusion of our self being separate from everything else.
The word Islam actually means "submission to God" in Arabic. All these religions address suffering as something that should be submitted to or allowed to happen not resisted but observed and in some cases even honored.
SUFFERING SUCKS
I don't know about you but Suffering really, really pisses me off and I suppose that is not very holy of me. I am just saying how I truly feel at times. I hate seeing people around the world suffering (especially children). It makes me mad at humanity and mad at god. Sometimes I can't help but think that a lot of it is just not necessary.
We don't really have to suffer…
SUFFERING = GOOD/EVIL
But the more I learn about what science has discovered about physical reality, the more I realize that suffering really is apart of this reality. The duality of this reality (good/evil, light/darkness, valley/mountain) is why there must be suffering. It is in the fabric of everything here and there is nothing we can do about it but suffer. And I suppose that is why the saints embrace it and why sages of the east don't resist it any more than they praise pleasure. Because it is an illusion (as a dream) compared to a truer more holistic place that is not afflicted with duality. These saints and sages see all physical reality as a type of dream for preparation of a greater here and now.
I attribute all suffering to ignorance (not knowing our true nature not so much stupidity). I believe it is the greatest atrocity humanity will ever have. Ignorance of our physical, subtle and spiritual true selves. Perhaps that is why we are here, to graduate from ignorance.
… YEAH BUT
Why doesn't an omniscient/omnipotent God simply instantly give us a deliverance from ignorance and its symptom, suffering, rather than growing into some greater realization?
A: If a rose never blooms, can it still be considered a rose? Perhaps, we are here to experience the blooming of humanity.
This post is completely OFF TOPIC – I started off writing about the Great Fire Wall of China and then went on an insane religious and political tangent. I started asking myself, "Why does the chinese government and other nations repress the cutting edge of human social evolution?" And here is what I came up with.
There are a few cultures hopelessly fighting against the social evolution of humanity. the Chinese government and the Islamic fundamentalist are among the largest and potentially most influential. In a relatively short period of time humanity has gone from tribalism to nationalism and now to globalism. Each stage in social evolution has happend faster and faster and now globalization is happening so fast that it is hard to keep up. Almost every nation is facing immigration, refugee, and security issues as third world conflicts and economic situations leave impoverished people behind forcing them to seek stability in other countries. So called "first world" countries face immigration issues and are greatly influenced by the globalized economy.
Technology, trade and travel have merged humanity and there is nothing any of us can do about it. To their detriment, the Chinese government and the Islamic fundamentalists are really trying to resist portions of this inevitable social change.
The Chinese trade globally and are clearly a leader in the commodities market. But the chinese government represses its people by greatly filtering the exchange of ideas. Some how they don't understand that it is the ideas of the people that are the greatest and most revolutionary asset in any globalized society… or perhaps they do understand this as certain ideas are a threat to their level of communistic control over the people. They have created what has been coined the Great Fire Wall of China in which they filter certain ideas from the public. Keywords like "tank man" and "freedom" are blocked. The greatest part of globalization is the free exchange of ideas. In the US, this exchange of ideas is making a new breed of middle class who are self-sufficient and becoming very wealthy very quickly.
Contrary to many elitist beliefs the Arab and Islamic world have made many contributions to science, medicine, mathematics, and technology. In fact, Arab muslim Ibn al-Haytham is knows as the Father of optics because he formulated "the first comprehensive and systematic alternative to Greek optical theories". Many of their contibutions occured between 600 A.D. and 1200 A.D, a period known as the Islamic Golden Age. All this was done when Europe was still in the Dark Ages. Many of there discoveries were passed on and further developed by the Europeans during the Renaissance. (Note: of course, many of the arab/muslim innovations were built on the systems and inventions of the people they conquered… as is the case with the europeans which makes up we know as modern western civilization. We owe the bulk of the origins of western civilization to the greeks and egyptians who the Roman got most of their innovations from).
Bernard Lewis put out a book shortly after 9/11 called, What Went Wrong? which talks about the clash betwen Islam (civilization based in islam not the Religion itself) and Modernity in the Middle East. In a discussion about Bernard's book, Joanne Myers says:
[Bernard] takes the reader on a journey through history, from the time when Islam was the world's greatest, most enlightened, and most powerful civilization, to modern times when it has failed to adjust to the challenges brought about by the reformation and the scientific and political revolutions in the West.
In the discussion Bernard points out that the question "What went wrong?" is so pronounced in the Islamic world that many muslim leaders in the last few hundred years have asked the question. The answers they've come up with range from "There are too many infidels" to "We have not kept up with modernity".
Different things have also been tried in the world of Islam to change:
Now, for the first time, in Iran they are carrying out what I might describe, without intending any disrespect, as the "Christianization" of Islam, using the word to indicate not doctrines, not morality, but institutions. What you now have in Iran, for the first time in Islamic history, is the functional equivalent of a papacy, a college of cardinals, a bench of Bishops, and, most important of all, an inquisition, and, inch'Allah, they will soon have a reformation too.
Bernard Lewis does not state a single reason why Islam (as a civilization) has failed to keep up with modernity. I think Ken Wilber and Robert Keegan are the closest to an explaination when they discusses the the Many faces of Terrorism and Integral politics. They place the Islamic fundamentalists (particularly fundamentalist) in the Amber stage of consciousness which means that they are ethnocentric conformist. I would go even further and suggest that they are glued together with flecks of Red (tribalism, sects controled by Imams) Considering their stage of consciousness it seems that (unlike the old dominating amber roman catholic christianity) they have not been broken up diluted enough to accept the bleeding edge of human development. That is not to say the individuals and small groups within the Islamic world (such as the Bahai'a and Sikhs) are not at the cutting edge. The core is true hard core amber.
I digress a little, the Islamic world HAS been broken up (Sunnis vs. Shia, etc) but it has not been sufficiently diluted yet. Christianity broke up into Catholic and Protestants. At one time those were large warring factions of Christiandom (societies built on christianity) but now those two have been broken in to hundreds of denominations and spin-off belief systems. Islam has different factions but not as diluted and broken up as Christianity.
Religious denominations are usually created when a member of a certain faith has a spiritual awakening that is so profound they express it to others and start to get a following. Islam seems to have such a strong fundamentalist (solid Amber and Red) core that any new development is stamped out like a camp fire threatening to become a forest fire. I believe that reform is happening right now within the Islamic world the result is constant relentless violence.
The Ayatollah and other extremist are up in arms about Salman Rushie's being Knighted by the Queen of England.     
A FATWA against the author Salman Rushdie was reaffirmed by Iran's spiritual leader last night in a message to Muslim pilgrims.

British officials anxiously played down comments after Iran's supreme leader, Ayatollah Ali Khamenei, told Muslims making the annual pilgrimage to Mecca that Rushdie was an apostate whose killing would be authorised by Islam, according to the Iranian media.

BBC:

His book The Satanic Verses offended Muslims worldwide and led to Iran issuing a fatwa in 1989, ordering Sir Salman's execution.
These extremists are at an Amber – ethnocentric stage feeling a need to use violence and force to protect their traditions.  The pressure on these extremists primarily comes from organge – ethno to worldcentric rational stage Western culture which has become globalized.  The Amber extremists (be they muslim, christians or otherwise) are fighting evolution which is like trying to Ice skate up hill.    
We often ask: why are we here? What is the meaning of life?
Some people have the answer to this. They express it in their religion or philosophy or reasoning. But I think that our language structures betray us. Perhaps our reasoning, meaning and philosophical understandings are the very cages that keep us from any deeper realization of something beyond us.
Any concept we create becomes an idol hindering us from the true expression of something beyond anything we can even pretend to comprehend. Something so incomprehensible that it renders everything we think we know about life and death meaningless and irrelevant. Often we get caught up and swept away by the words and dogma. We settle for our concepts of God rather than something beyond any type of superficial description or noble language adorned with wise quotes from this or that book.
As a species, that is where we are and right now all we can do is understand things how we understand things, but I am certain we are as small as a one celled organism in a petri dish being examine by something incomprehensible.
p.s. when i say beyond god, I'm addressing the fact that we need to address our concept of what it is. We need to realize that our concepts no matter how grand or clever do not even come close to what maybe beyond.
Found a cool site via del.icio.us called Religionfacts.com. 
The ReligionFacts "Big Religion Chart" is an attempt to summarize all the complexities of religions and belief systems into tiny little boxes on a single, quick-reference comparison chart. Yes, this is impossible. As we always warn with our comparison charts, this is no substitute for reading about religions in greater detail, talking with religious adherents, etc. But this religion comparison chart can (hopefully) be a useful and accessible way to "get the gist" of some unfamiliar groups and compare basic beliefs and practices of the world's religions and belief systems.
I always thought that buddhism was the largest religion in the world, but its not even in the top 5.
1.  Christianity – 2.2 Billion (not including Christian Science, Moromism, seven-day adventist or Jehova's Witness)

2.  Islam – 1.3 Billion

3.  Atheism – 1.1 Billion

4.  Hinduism – 900 million

5.  Chinese Religion – 394 million