Sci Fi writer Philip K. Dick was visionary. He is is the mind behind Blade Runner, Minority Report, Pay Check and many other mind blowing, mind bending science fiction.
Here is a graphic novel rendition of a religious experience that he had:
I have read a few accounts of people with amazing abilities. Abilities such as being two places at once (bilocation), telepathy, healing and other incredible phenomenon. Now since the majority of these "miracles" are hearsay, science and the more credible brain trusts of Western culture, tends to marginalize or even ridicule the mere mention of such claims.
But it seems ignorant to discount ALL these things when they are reported all over the world in almost every language, culture and religion. Like the UFO phenomenon, I would think that the shear volume of credible witnesses with such claims would peak more interest. Both science and religion are proper to their respective forms. Science from the beginning denies anything and everything until the bitter end. Religion no longer kills people for being heretics but they have a trump card that defeats followers every time. If they disagree with something that is taking convert away than "its evil".
I believe that both science and religion are wrong about these powers that the human species seem to possess. Orthodoxy mainstream science is wrong in discounting the phenomenon and some major religions are wrong in claiming exclusive rights to the phenomenon and/or condemn it as "evil".
Now I don't want to generalize. Not all credible scientist discount all supernatural phenomenon and not all religions condemn and/or claim exclusive rights.
Perhaps these things are not "supernatural" at all, but a natural part of normally dormant abilities. We call them supernatural and magical because we don't understand the true "nature" of reality. I hope that one day we will have an understanding that will place phenomenon such as bilocation on the same level as rational thinking and talking. These are also amazing abilities we have but we don't call them supernatural
Transcranial Magnetic Stimulation is the next step in the evolution of entrainment.  Instead of using sounds to influence brainwaves, it uses noninvasive electromagnetism. 
Sound entrainment has been used to coax brainwaves into a certain pattern. 
If a tuning fork designed to produce a frequency of 440 Hz is struck (causing it to oscillate) and then brought into the vicinity of another 440 Hz tuning fork, the second tuning fork will begin to oscillate. The first tuning fork is said to have entrained the second or caused it to resonate. The physics of entrainment apply to biosystems as well. Of interest here are the electromagnetic brain waves. — Science of Binaural Beats Brainwave Entrainment
Transcranial Magnetic Stimulation (TMS) is the application of variable magnetic fields to the brain — Open-rTMS 
Transcranial Magnetic Stimulation is a VERY effective way to induce states of consciousness:
BBC article on Dr. Persinger's TMS helmet 

How does Dr Persinger induce artificially religious experiences in his patients?

Dr Persinger has designed a helmet that produces a very weak rotating magnetic field of between ten nanotesla and one microtesla over the temporal lobes of the brain. This is placed on the subject's head and they are placed in a quiet chamber while blindfolded. So that there is no risk of 'suggestion', the only information that the subjects are given is that they are going in for a relaxation experiment. Neither the subject nor the experimenter carrying out the test has any idea of the true purpose of the experiment. In addition to this, the experiment is also run with the field switched both off and on. This procedure Dr Persinger claims will induce an experience in over 80% of test subjects.

What sort of experiences do subjects report?

This is very dependent on the belief system of the individual subjects [ADDED Wilber-Combs Lattice]. Dr Persinger talks about his subjects feeling a 'sensed presence' – feeling that somebody was in the chamber with them. Subjects who are strongly religious are likely to interpret this presence as god. Whereas, atheists may also report a 'sensed presence' but attribute the phenomena to a trick of brain chemistry, perhaps comparable to when they have taken drugs in the past.
TMS is so effective that "Among more sensitive individuals, tests show that their skin will turn red if they believe a hot nickel has been placed on their hand. That's a powerful psychosomatic effect of the brain on the body. Suppose we could make it more precise?" — This is Your Brain on God, Wired.  
TMS is currently in the hands of reductionists who believe that ALL mystical experiences can be summed up by electromagnetic disturbances.  Mass sightings up UFOs and other strange phenomenon are simply chemicals in our brains being influenced by electromagnetism.  
Perhaps inducing certain electromagnetic frequencies allows our biominds to access a perspective of reality we would not have otherwise been privy too without years of meditation.  Like devices that allow us to see infrared (frequencies that are beyond our normal domain of visible light), perhaps getting to certain states of consciousness allow us to "see" things we are normally oblivious too.    
Science and religion used to fully subscribe to a flat earth the was the center of a static universe.  We have found the complete opposite to be true.  Modern mainstream scientists now agree that we are likely the only sentient life and there are no subtle spiritual type energies and all spiritual experiences are completely the product of the human brain.  All of that seems just as ridiculous as a "flatworld" theory.  A neo-atheistic reductionism is fine as belief systems and religions go, but what I don't like is how science marginalizes anyone outside of their mainstream belief structure. 
I love science but its champions seem to have fallen prey to a dogma that is similar in close minded stagnancy to that of some religious denominations.       
TMS links:
This is your Brain on God, Wired. 7-11-1999
God Helmet, Shakti
I have been studying religions and mystical experiences for years seeking "truth".
The pinnacle of what I have come across so far is Ken Wilber's Integral Spirituality. Although I don't yet fully "grok" his stuff on metaphysics, his ideas on religions, science and states of consciousness are GROUND BREAKING!
For one thing he has what is known as the Wilber-Combs Lattice
The Wilber-Combs Lattice is a matrix that maps states of consciousness with types of religious belief.
I've written a little blurb about this on my post "What is an Empirical Spiritualist"
I have been in several religions, faiths and/or societies (but currently hold no allegiance to any one organization). I have had experiences with almost all. Each of these experiences have been colored by the culture, beliefs, dogma of the organization I was in at the time.
Here are some examples of religions that influenced by spiritual experience:
Christian – as a penecostal I was worshiping Jesus surrounded by some of the praising, shouting congregation and I felt an energy bolt going through my body. A penecostal might call this the holy ghost (aka Holy Spirit).

Eckankar – I was in a state of great peace and saw/felt a blue light shine down on me. Eckist call this one part of the "Light and Sound of God" (aka Holy Spirit)

Integral Spirituality – After a session with a Zen Buddhist Genpo Roshi conducting what is called a Big Mind exercise I felt a profound (overwhelming) oneness with anything I looked at.
Each experience has been shaped and interpreted by the culture/religion/faith I was apart of at the time. This in NO WAY INVALIDATES the phenomenon. It did happen. They were very real and in some cases have changed the course of my life.
The religion/culture/society in which I live gives me the language to explain what has happened and simultaneously shapes the experience.  Sometimes the language is to crude to give an effective account.  I believe that many times the original message gets "lost in translation".  Many religions have been founded and shaped on these crude interpretations of real experiences.
The source of the phenomenon is a different kind of discussion. While we might agree that the phenomenon happend in the brain (or perhaps merely recorded there) from the 'mind' we may disagree on whether the source was from subtle energies and/or spirit. We can only theorize and assume what the source of my phenomenon is.  And we can only prove the orgins to ourselves as we can not share PHYSICAL evidence of anything happening with electroencophalographs and other tools used to measure the activity of the brain. Those tools are too crude to tell us anything beyond the brain. Whatever we believe the hows and whys are, it is very important to realize the context to which these phenomenon occur. For example, if I was scitzoprenic and my dog was telling me to kill my landlord, that experience may be real to me, but the phenomenon occuring is dangerous and more than likely pathological.  The best way to make a clear judgment  on  any interpretation is to look at all (or as many as possible) sides: physical history, cultural background, stage and state of consciousness.  All are important factors in examining an inner experience.  AQAL is a perfect map for such an examination.
Language/Semantics/culture/religion and their contextual meaning shape not only altered states of consciousness but "normal" states as well. As in a dream, we construct the meaning as well as the happenings of the experience consciously, subconsciously and/or unconsciously.
I suspect that our perspective is completely relative to our constantly shifting meaning. Ego, states of consciousness, and stages of conscious experiences do have some level of reality and so they do deserve our attetion and management but the only *absolute is Being, Here, NOW. All else is real ONLY relative to something else. The "suchness" of the moment is really all there is.
*The only absolute is being, here now (nowness, the suchness of this single moment – or perhaps the only absolute is NO-absolute or as Wilber says the combination of Form & Emptiness – nondual).
Imagine mythos, ancient sacred symbols and stories of humanity and the power of various states of consciousness being used to uphold ethnocentrism. Imagine great technology and the most cutting edge of science in the hands of a blood tribe. This tribe believes that the blood in their veins makes them direct descendents of gods and all other bloodline in the world must be subjegated or destroyed.  This tribe was known as the National Socialist German Workers' Party, the Nazis.
 
"I highly recommend that you get a copy of the Discovery Channel documentary video Nazis: The Occult Conspiracy. Hitler and his inner circle… were deeply into the practice of mysticism and mystical stares of consciousness." Integral Spirituality pg 294
"That's exactly what you get when you promote horizontal stares and not also vertical stages (particularly in ethics, cognition, and interpersonal perspectives)."
Lanz von Liebenfels was one of Hitler's greatest inspirations.  Lanz was a monk in the Cistercian order.
In 1894, Lanz claimed to have been "enlightened" after finding the tombstone of a knight templar, and began developing his theories of "blue-blond aryanism" and "lower races".
His theological philosophy was base on the divine blood of the master race, the Aryans.  Some believed that they were the dependents of godmen that evacuated Atlantis.
The Nazi's used occult powers, advanced technology and altered states of consciousness in order to satisfy their goals.  Its amazing to me that people with their minds set on nothing less than world domination and genocide could experience other states on consciousness and still be completely immoral.
Ken Wilber attributes this to the psychological de-evolution of 1940s Germany caused by the take over of ethnocentric extremists:
Auschwitz is rationality hijacked by tribalism, by an ethnocentric mythology of blood and soil and race, rooted in the land, romantic in its dispositions, barbaric in its ethnic cleaning… These are not rational desires by any definition of rational; these are ethnocentric tribalism commandeering the tools of an advanced consciousness and usingg them precisely for the lowest of the lowest motives. Pg 152, Integral Psychology
The history of the Nazi's (and many other take overs by ethnocentric extremists using altered states) emphasized the important reinforcing the occult phenomenon, altered state of consciousness with some attention given to STAGES of consciousness [psychological mind set and development].  This can be done with psychotherapy, an outside look at the ego and techniques like Integral Life Practice.
In his book Astral Dynamics, Robert Bruce talks extensively about the "Mind-Split" which is his theory of where the consciousness goes during and out of body experience. Some earlier OBE researchers such as Muldoon, suggest that the body is empty upon OBE. Bruce's theory is that a copy of of consciousness is "downloaded" into the projected double. If you have never had on OBE then this is will all sound completely insane. All I can say about the typical skeptic is that this is all anecdotal evidence (meaningless for you), if your truly curious go have an OBE.
I have been studying my dreams and altered states of consciousness since '87 and I have to say that mind-split may explain some things that have happend to me. The mind-split theory might explain some strange dreams in which I seem to have dreamt of several things at the same time. I will wake up and write down what I think is one very strange dream but then realize that it is three completely different dreams I had at the same time. These dreams remind me of a stegograph in which data can be hidden with a picture or even and what is called an Alternate Data Stream in computer security, in which data (usually malware) can be hidden in other applications.
Also, his mind-split theory goes into detail about the physical bodies memories being "copied" over the memories gathered in the subtle body (astral body for example). This might also explain why many saints and mystics (Padre Pio for example) are seen by people (in some cases by people who'd never even heard of them until much later.. this is world wide phenomenon called bilocation) but when the mystic/saint/sage is approached they can not remember seeing these people. Skeptically, this is an easy one "hallucination, fantasy, a dream…" but to those it actually happens to, it can not be explained away so easily.
Saint Faqir Chand was called the "Unknowing Sage" because he admitted to not knowing the subtle body visits of his followers while others claimed that they did.
On the trend of "spiritual mystical quantum physics":
To be honest, I don't fully understand the details of quantum physics (particularly how we can have an affect on physical reality). But I do know that in my life I have tapped into a deeper/greater part of myself that has access to a very real control over my destiny. I have been there via prayer, meditation and sometimes just the sheer heart to be persistent.
I feel that everything happens for a reason even if we sometimes don't immediately accept or know what that reason is.
I feel that underneath the shifting dogma of the worlds "great" religions there is an immutable truth that is so profound that it would shake the very foundation of our existence (and it has via Christ figures such as Jesus, Buddha et al) And that truth is none other than the unborn, un-manifested "I Am" that is always in the unblinking presence of yourself.
This is an obscure paradox to our rational objective minds; for we can not define infinity with finite words.. we can only point. Its not something that can be taught. Only realized in this moment.
p.s. I have seen What the Bleep!? I like like it. Another good one is theSecret.tv
"I am an empirical spiritualist because the only way one can know truth is by experience. Observing with our eyes, sensing with our intuition, feeling with our emotions: these are all necessary parts of discerning truth. We must trust them. That is how God communicates with us, by providing emotional, visual and intuitive information qued to the empirical experiences of nature." — Center for Unhindered Living
This is similar to how I feel about how to attain "truth".  Some would immediately discount things like "out of body experiences" and even lucid dreams as having little or no value and then call themselves "scientists".  A real scientist looks for proof prior to making hasty assumptions about what is and is not probable/possible. 
On the other hand, I don't instantly believe or agree with everything I hear preached in the pulpit  or claimed in books.  I like to experience things for myself (if possible) prior to making an assumption.
Jesus, Buddha and other enlightened beings actually had direct contact and experience.  Their teachings have been taken and interpreted by the masses and the results have been social stability at best and subversive population and resource control and manipulation at worse.
The problem with Direct Experience: Interpretation 
Because interpretation plays such a huge part in how we use what we know, I don't believe that even direct experience is a "cure all" for the current human condition.  Anyone can have a phenomenological experience, and their interpretation of that experience will be based on their current psychological-sociological (and unfortunately pathological) stage. 
How a person interprets those experiences can be seen in the Wilber-Combs Lattice:
The lattice shows the spiritual/religious belief level (or type of belief) a person can have ranging from Archaic to Integral (this is taken from James Fowler's research on stages of faith).  The top of the W-C Lattice shows the type of phenomenological experience a person can have.
A person at an Archaic level can have a phenomenological experience (i.e. feel a holy presence, feel one with all things ect), however their interpretation of the experience will be much difference than someone at say and Integral level.  A person on the lower end of the W-C Lattice might come away from an experience of oneness and suddenly think that they are a Messiah or even God. 
So a person such as Vernon Wayne Howell (a.k.a David Koresh), may have indeed had visions, however the interpretation is determined by the psychological make up of the individual.  Vernon's beliefs and vision (an alleged phenomenological experience he had while on a trip to Israel) guided him to take control of the Branch Davidian Seventh-day Adventists, break a bunch of federal laws and get subsequently killed by the U.S. Bureau of Alcohol, Tobacco and Firearms (BATF) when the Branch Davidian compound was raided. 
*There are many variables that can be considered which led up to the terrible tragedy that took the lives of 70+ victims (including children), and I won't disrespect these people by claiming that faith and religion had everything to do with their deaths.  For one, there were alot of mistakes made by the U.S. government.
From a different Perspective
When ever we have experiences it is imperative that we keep them in context.  Merely keeping all phenomenological experiences in perspective (this doesn't at all mean ignoring them or devaluing them) we can have the wisdom on how to act.  Having perspective means acknowledging biases, assumptions and psychological/physical make up that come from our social upbringing and genetics.  Unfortunately, this is a big hurdle for many religious traditions as they claim exclusive rights to all truth and perspectives leaving no room for evaluation and questions. 
Pathological disorders and phenomenological experiences are a whole different ball game.  The truly ignorant would put both in the same category (very 18th century "lets lobotomize and shock everyone until they think like us" kind of dogma).
Thanks: Mindful~Heartful
This is the story of what happened to me this last summer and how it changed my life and contributed greatly to why my profile says what it says and looks the way it does. Bear with me, as this is a long one…
I had always considered myself to be a spiritual seeker, but also deeply driven to want to help humanity. I decided the best way to get my message across to the masses was to make films and that is why I got a degree in Cinema. I still aspire to create vignettes of how I envision things, but am lacking in the collaboration department as I really would need some talented animators to truly pull it off how I envision them. While getting my degree in film making at San Francisco State University, I spent the last year of school in a inter-disiplinary program called, "Visual Anthropology" where I collaborated with an Anthropology major to produce a documentary entitled, "Migrant Motherhood" (which is a whole other blog in and of itself, If others are interested in that, maybe I might post more info about it). At any rate, I almost minored in Global Peace Studies, but I had a son and couldn't keep going for another year to get that added to my degree. After having learned the philosophy of Liberty and the law regarding the US Constitution and the UN Charter, I (as well as many others on this planet for that matter) have been quite disturbed at the course of events that have transpired under the leadership of those working for the "Project for the New American Century."
Suffice it to say, I have been quite troubled as of late based on my own studies of what I feel are entirely evil, wicked ,and retarded deeds done by human beings here who've lost all semblence of propriety, decency, logic/reason, or compassion. Being aware myself of the oneness of all things and how those who do not share the same worldview as I do are impacting Gaia to such a degree that I was compelled in the core of my being that something has to be done to address it. I always loved the quote, "continue making small waves and you'll erode the complacency of the unjust." And I've held onto that one steadfastly, although I feel like I want to be more like a steady series of tidal waves.
So here is where my spirituality comes along… I have been wanting to know god and ever since I was a very little girl, so I guess you can say I have been a "seeker" (as they say, seek and ye shall find). I went to various churches growing up with my friends as my own parents didn't attend. By the time I was in Junior high, I was very much involved with mysticism and began studying the kabbalah and practicing magick, reading Tarot (I have the Hermetic Order of the Golden Dawn), and studying astrology. I didn't study that so much as I got more into Philosophy in Junior College and that is where I found Baruch de Espinoza and Pantheism. I resonated with pantheism very much and thought I had found at last the faith I had been longing for. The basic tenent of Pantheism is God is all and all is God. I found out I was an Idealist type monist talking in the Pantheist community, but I certainly felt like a black sheep becasue many there were mostly materialist/scientific pantheists and were hostile to "supernaturalism." After my experience this summer, I can honestly say that there is indeed something beyond just matter and that there indeed are other intelligences we have yet to understand. When I was writing my thesis paper in Junior college about how if everyone knew that everything was one, that humanity would no longer experience all the hardships of war. I was 19 when I wrote that and when pondering deeply upon the oneness, I had a small taste of something rather deep and zen like, but it was so short lived I could hardly put it into words. Not to mention, I didn't get the grade I was hoping for on that paper. Jump eleven years to the present- I was active writing in the Pantheist community and pondering more about the oneness of all that is and I had a much bigger flash of Satori/Zen/Enlightenment/Gnosis where I grasped the timeline and saw it all converge into one, and the interconnectedness of all things and it was very powerful and longer lasting than the experience 11 years prior. This new one happened on the very day that His Holiness the Dalai Lama and George W. Bush was born (Thursday, July 6th).
I wasn't aware so much of chakras before this experience, and I can tell you a VERY discernable difference came over me in regards to my heart and mind chakras. Not only were they opened greatly, but my body temperature rose, I couldn't sleep for a week, I was inclined to fast and immediately was compelled to never touch meat again, nor smoke marijuana, (which I had done since the 5th grade) nor drink alcohol. After this experience I had a tremendous compulsion come over me. I was entirely motivated to be ACTIVE in unifying people. I had a prophetic vision of the potential disaster that could befall humankind if the course remained unchecked as I'm sure many others were experiencing. Perhaps I was tapped into the collective subconscious of fear in our culture about nuclear "arm"ageddon, but then again perhaps I was feeding into it. I was gripped with an incredible amount of fear, but I think I was also purging this as well as everything else. I felt so compelled to do something, I began calling all my senators, representatives, leaders in the DNC, Peace and Environmental movements, you name it. I was calling for a MORATORIUM on electronic voting apparatuses, not just the machines but the modems that transmit the data and the tabulators. I was calling on groups to unify, to find that one umbrella organization that was working all these fragmented groups into one common goal. I envisioned how religious leaders, politicians, artists, actors, musicians, you name it whomever from wherever and many notables to all get together and plead for an end to the insanity of this growing militarization and threat of conflagration. To get a better idea of what we in the United States already have in our arsenal, please visit, Ben's BB's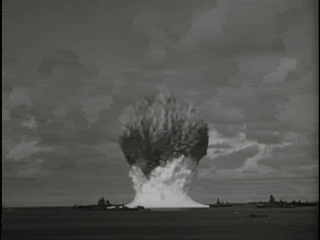 ESPECIALLY after having read the Project for the New American Centuries aims to put more payloads of nuclear weaponry in sattelites to "control space". (This is also at about the same time North Korea began testing their missiles and Lebanon was invaded btw). Along with this tremedous desire to unite everyone, I was also tremendously ravenous for information and my appetite was insatiable. This led me eventually to I find the United Communities of Spirit (UCS), and finally I felt like I had found what I was looking for. This great place seemed to unify all the religions and connect them and show how they were all the same. I always felt that way that at the core the central tenants of all faiths had the same message and since I had a strong desire to find a way to reach out to others to unify everyone to one common purpose, the UCS really seemed to fit the bill for me. I believed when I wrote my paper when I was 19, as I still do now, that the more everyone realized that all is one, and everything is interconnected, all of societal ills would fall away. Once I found the UCS, I learned about Ascended Masters and read that I needed to transmute my fear into love. In other areas of research, I also stumbled upon Theosophy and the Emerald Tablets of Thoth. I resonated with the writings in the Emerald Tablets instantly, the writings were beautiful and I really wanted to do what the tablets said. Interestingly enough, I read that THOTH stands for The Holiest of the Holies, but after learning the name was spelled THTH in hebrew, perhaps there is a whole other meaning…
So after the initial awakening I had and the intensive studying I did- following that, on the last week in July, I read a page about how there are basically two camps of people on this earth; those in service to self and those in service to others. The page stated if you put a call out in service to others with all sincerity and asked to have some sort of signal to confirm being received within 24 hours, I would get a signal. I can honestly say that given my experience that day on July 6th along with my vision and all that had led up to that moment I read that, I realized I was entirely in the service to others camp. I saw how all was one and there was a tremendous need in me to help bring about a mass awakening in humanity to stave the conflagration. So that night (Thursday July 28th) I put out a sincere call or prayer that I was in service to others and wanted to receive a sign that I was acknowledged withing 24 hours, and within 24 hours, I got a sign that I had been received. The sign was perfect for me, for anyone else, they might not have noticed… I got a call on my cell phone with a message of white noise which I instantly recognized as the sound that comes off of stars… I recognized it as such because I had seen the film "Solar Max" and absolutely loved the oscillation coming from our sun and wished I could just watch a 45 minute film of the sun with the oscillations. I know it was the sign because the call was placed at about exactly 24 hours (Friday July 29th) since I had put out the call with my thoughts/prayer. At this time I was hearing screeching and feeling tingling on the top of my head and I was still trying to learn how to transmute fear. I wrote in the forum on the United Communites of Spirit page asking for guidance based on my experience, and how I was feelinging fearful and a gentleman named Michael told me that I needed to ground and to let him know what happened within 24 hours. (interesting coincidence don't you think?) This was exactly what I needed to hear, because I felt like a live wire flailing about. Mind you, I had no idea really about Ascended Masters or any of that what so ever, but after I got that message, I was led then by my guides or intuition to a page that was channeled in May by a woman in South Africa entitled, "New Ascended Masters and Their Roles of Service". (click the link to read it)
The page said and I quote, "Please note that reading this information will have an effect on you. You will energetically be linked with the Channeling being and a similar process faciltated with you. It is not exactly the same as being in the presence of the channeling Master, however the effects are just as powerful. Do not concern yourself too much regarding time lines given to the participants in the channeling. You will be taken through a similar one in accordance with your Divine Plan,Timing & Purpose" It was like a conversation going on with the Ascended Masters. I was just reading these words just as I had so many times before, just soaking up information, but I didn't anticipate the brevity of the line of the information having an effect on me or being energetically linked. However, when I read a particular line, "Beloved ones, welcome the greatest goddess of your planet who now anchors her energy as the Ascended Master of the Ascension Pathway, is Mary Magdalene." It was the very moment I read the name "Mary Magdalene" that I took in an incredible amount of energy, an amount I didn't know could be possible. This was not just tingling or being high on caffiene or cocaine or anything at all like that. This was like the circumsicion of my heart, I was struck right at my heart the moment I read that name, and the moment my heart was sturck it opened up in a way beyond words, The energy flooded my whole being and it fused the bones in my hands and I felt this energy go through every part of me- I felt my uterus and my cervix open up. Truly, a very profound supernatural experience indeed occured at this moment and I cannot stress enough how this was no run of the mill energy here, I mean the ground shook beneath my feet and I heard my house shift like there was a small earthquake at that moment and my younger son woke up at that time crying upstairs. This energy in my body lasted throughout reading the rest of the page when I started wanting to write down the names mentioned, since my hands bones were so fused I asked for them to be releived enough so that I could write because my hands were like locked and the finger bones were like fused and I could barely hold the pencil. You know that feeling when your arm is asleep? it was sort of like that only magnify it 100 percent.
I was so shocked "pun intended" (it was like being electricuted only not painfully) by that experience, that I wondered if there were any crop circles that had formed when that happened to me and indeed there was one. At the same time I happened to experience this surge of energy, this crop circle appeared
Click here to read the description of the glyph
Interestingly enough, that a unique reverse solar sun spot happened after my experience
I feel like what happened with me is connected to both phenomenon.
Remember how Jesus was synonymous with the fish? Well the Vesica "Pisces" is the seed of life and is also the symbol for lord Metatron. Metatron is the angles of male and the spheres of female and it is the symbol you see as my blog backdrop. I didn't even know anything about the symbol until this year as well. But I've learned it is a multidimesional symbol that shows the platonic solids as well as all forms of life in the structures of matter in all of the universe.
The life of our sun is tied into the source as is everything else, but there are a great many in denial of their origins and harming this planet, that is why I am here. After that experience, I naturally wanted to know anything and everything about Mary Magdalene. I went to the local book store and bought every Gnostic text I could get my hands on. And was also compelled to study etymology. I found out Mary Magdalene means quite literally, "Lady Tower". She is also the same as ISIS, Ishtar, Astharthe, Esther, Aphrodite, etc.. (Any and all godesses are one). The goddess is considered a triple power (Maiden Mother and Crone or Mary Magdalene, Mother Mary, and Sophia) and Hermes Trismestigus who was THOTH was the Thrice great male, combine both thrice greats (Hermes and Aphrodite) and you get Hermaphrodite. Ok, so then I noticed the date in August about the Assumption of Mary and so I was naturally curious as to what that all meant too and suddenly, many things began to fall into place about "immaculate conception" and the archetypes and nested meanings. To me, conception is beyond the sperm and ovum of the human species, this form of conception has more to do with mind.
The patriarchial imbalance here, where the subjugation of the feminine has occured for so long has created much of the hell humanity is currently preoccupied with. When getting my BA at SFSU, in my international law class, I wrote my thesis on the balance of women in the world in regards to government and how there needed to be a more equitable representation of the human family in the social system especially if we are to curb the destructive nature of the imbalanced social order. At the time of the study, not ONE country in the whole world had a 50/50 balance. Not ONE! If anyone is curious to see the data and read my paper let me know and I'll send it your way. I just wanted to say though that in the channeled message that brought on my experience this summer, Khuthumi was speaking of balance and that the goddess is what holds balance and god is what initiates it. He added that bringing back the sacred feminine is what will save this planet. I feel so very much this very sentiment and am acutely aware of the imbalance and wanting there to be more balance. After ruminating on the words in that channeled message, it seemed so fitting that I was serving in that vein. So I feel like that moment perhaps was working on many levels. Perhaps an initiation for me, but also performing a task in service to anchor balancing energy as well as other things, but I'm not entirely sure what it all means just yet. I'm still sorting it out. I'd have to say though, after that experience with my cervix opening up, it was as if I was the one giving birth to the new age. Most people I've talked to about my experience think I've gone off my rocker… I've even had one friend tell me I should get my thyroid checked! I know to most it could sound pretty crazy, but It is the ABSOLUTE TRUTH! I experienced this and I have no doubts whatsoever now the power of prayer, the fact that there are indeed other intelligences and that all of our thoughts are heard, all of our emotions are felt, and all of our intentions are noted. With this new perspective, there is much much MORE to being alive here and now than many realize, much more than I had even surmised on the day I expereinced that gnostic event.
So after this profound metaphysical experience of channeling energy, I wanted also to include information I thought worth mentioning…
There is a great meaning I feel to my birthday and why I was born when I was. I know I'm no more important than any one else, but it is good to feel like I matter, or at least have something special to offer. Not only was I born on the Shabbat (remember the shabbat and to keep it holy), I was also born at the time of Samhain or the Celtic New year/All Saints Day/All Hallows Day (11/01/75). As you saw on my profile page, I have the Antares region in my background. I was drawn to that image in an astronomy book before I even know where it was, and once I learned Antares was in the heart of Scorpius, I knew that I should have that on my page (for that matter please see my slide show under music for the music of the spheres to gage the size of the red giant antares in comparison to the other stars (its truly mind boggling). Being a scorpio, the heart of scorpius, or the Antares region as it is called is directly behind the sun or aligned with the sun at the time of birth. At the very time of my birth, the moon was in Libra (balance) and Venus was in Virgo (virgin). I'm not entirely savvy in the realm of astrology, so I invite others to tell me more based on my chart which I posted on my profile. I had a friend who is an Evolutionary Astrologer to go over my chart before I turned 30 and he told me it was no wonder I was coming to him at that time because I was going to experience my Saturn return and it is usually a biggie for most people and that is why I was compelled to ask for a reading. (interestingly enough, Jesus was said to have begun his Ministry at 30 years of age). He told me that I had a direct connection with the source with Neptune and that I should focus on writing and had the potential of doing something genius and that the Venus in Virgo in detriment means I tend to be more self sacrificing. It was interesting feedback, but I didn't take it to heart until after my experience this summer which put all of what he said in an entirely different perspective. It almost seems to me that my role was preordained prior to my birth and that I must have chosen that date so that I would lead myself back to do the work I agreed to do prior to inhabiting this body.
To make matters even more interesting, I was compelled to see what other crop circles were forming over the course of the summer and was very curious indeed about the crop circle on the day of the Assumption of Mary (August 15th 2006). On this particular day, the star of Mary or LAMAT was formed (click the link to see it).
I wouldn't have been so interested in it had it not been for the crop circle deciphering description to mention that the star of LAMAT eluded to an Antares-Venus conjunction. That was a big Whoah!
Venus is the morning and evening star which forms the pentagram in its course around the sun in conjunction with the earth.
Venus is a major biggie in the whole mystery schools and there is a lot to it, which I have yet to figure out, but It is no small coincidence that Antares was connected to Venus. I thought this had everything to do with me because of my heart being pierced that day with profound love as Venus is also a symbol of love and of the goddess and the fact that Antares is considered the "heart" of scorpius, but I also read that just a little over six degrees below and rising with Venus ON DECEMBER 21, 2012 is Antares, a red super giant just 604 light years away. So there is much more to it, much more….
So on with what I found out… The very opposite on the pole from Antares. of the Celestial house is Taurus. Within Taurus are two significant areas the Pleiades and Aldeberan. Michael is connected with Aldeberan (which is another red giant like Antares). I see all kinds of connections with Taurus and the Krishna symbology. Krishna being blue like the Pleiades and the white bull and all. Being a Scorpio, I also have 3 archetypes -scorpion/eagle/phoenix, (and that to me is another trinity that deserves another blog posting alltogether).
at any rate, I envisioned the poles all resonating in all the houses of the holy, you know like there was no opposition, that all was moving into alignments and harmony, for that is so very what I have desired; perfect harmony, unity, and balance. I find it very significant that this is exactly what the Ascended Master Lord Khuthumi said that the goddess represents. To leave no stone left unturned, I also wanted to add that this "surge" of exquisite energy in my being was on the eve of August, (when Sirius rises.). Sirius/ Osirus. Isis is supposed to resurrect her brother Osirus, but after doing further studies, I found through etymology that Osirus IS Lazarus! YHSHVH was said to have risen Lazarus from the dead, but I see that they are one and the same being. Not only that Mary and Joshua are one and the same being (archetypal divinity of masculine feminine) for YHVH or the Tetragrammaton of god is a semblence of both genders. In that Ascended Masters channeling, it said that Mary Magdalene was the official Chohan of the 6th ray of divine love, the same position that Jesus held. Everyone talks about how Mary Magdalene was Jesus' wife, so this leads me to think that my experience was that of the Bride Groom.
Even though I feel like I've made many connections and am finding many things out, I have many doors left to open or layers to uncover. One interesting thing I uncovered in a book about Mary Magdalene was how Joseph (which is YHSHVH) of Arimathea means something a little different than a guy from a place. Arim= Mary and Thea= Theos. So in finding this, all the divisions start to blur. so to does the idea for me of Lady Lourdes for to me Arimathea and Lady Lourdes means the same thing. This all goes far beyond just people, or places of the past. To me, these things represent the manifestation of the whole planet and all inhabitants, and even beyond this.
Initially I had envisioned this inititation that I routed energies between the poles of the houses of the holy as a more astrological significance between Aldebaran and Antares in harmony, a meeting of the bull and the pheonix- however, I have begun to realize a great many other connections…
there is the whole Rosicrusian symbology of The Chemical Wedding of Christian Rosencreutz. This initiation occured in the time of LEO during the alignment of the other two poles Regulus of Leo and Formalhaut of Aquarius to form the the cross or quaternary… Also, the "Saturn Return" I was mentioning, in my natal chart, saturn is in LEO. So here's more on the Cross- the four archangels Michael, Gabriel, Raphael, and Uriel correspond to each of the four "royal" stars in the fixed cross [fixed signs] of the heavens. I got this quote from an astrology page….
"Regulus… HEART OF THE LION Regulus, Alpha Leo, is "Chief or King of the Four Royal Stars," governing Fomalhaut, Aldebaran, and Antares. Throughout antiquity, Regulus was associated with royalty and kings. Its name is given as "the Regulus" or "the Rex," meaning "Law Giver." Regulus (at 5° sidereal Leo) is the only one of the four stars aspecting the Holy Cross. Regulus is the administrative seat insuring that "local councils of light" maintain integrity to "Universal Directives of Source"–to the precessional forces directing the "Evolutionary Cycle of the Soul." As an example, Regulus oversees younger stellar administrative seats, such as the Pleiades' Alcyone, ensuring local efforts do not wander to far along their typical evolutionary tangents. Regulus demands integrity to Source. On the personal level, Regulus is of integrity to, and completeness with self aligned with source / soul directives–thus ensuring we do not wander away from our Truth upheld by and found only in the Heart. Regulus demands a vertical attunement in Source..Soul..spiritual..mental..emotional..physical..Earth allegiance. This vertical attunement, or personal integrity must precede any horizontal, humanitarian participation in the world–embodied by Leo's opposite, Aquarian pole)." (a lot can be said of the lion too as the symbol in Rastafarian as well, but I'll leave it at that).
A whole other connection could be made as well in regards to the sphinx at the pyramids which was supposedly the head of Isis on the Lion which represents Leo. The message of the sphinx reads: ..From the epoch of Leo to the future age of Aquarius… The emerald Tablets of Thoth mentions the sphinx quite specifically.
But then there are also two more sets of crosses in the Zodiac which make it a Trinary of crosses or a trinity if you will. So you know the picture by DaVinci about the last supper and the 12 apostles and Jesus? The 12 and ONE? This is all innerconnected!!!! (but isn't everything really, I mean really LOL!)
After that profound experience, I cannot deny that which I witnessed and felt in my body. After I offered myself in service to others, for I know others in me too, I and my longing for the TRUE resurrection of Christ would mean ALL here would realize their oneness and that the salvation of mankind means that we are all with and portions of God and God is with and portioning for us, that god is with us. (Emmanuel) for the ressurection of Christos. I personally see how many signs are relating to each other…
I recommend that you visit Ishliel
To hear the message called "First"
I asked them what the image meant on their photo section and they said let their name be the new cipher, so then I figured out in Gematria that the name is equal to the word Shekinah. So then I looked into the story of Shekinah and leaned about the Tabernacle and the Menorah, and the temple of Solomon (Sol OM ON is the Greek Egyptian and Sumerian terms for Sun) Thusly, Solomon, means SUN SUN SUN. (trinity again) sometimes I wonder though if that has something to do with the three stars in Orions belt but that is just a hunch really and I have no way to prove it. But just as the sphinx holds the key so too are the pyramids alluding to something…

I just know that in terms of church, our bodies are the temples… I can honestly say that my experience was that of the Shekinah that energy surge was holy communion with divine presence. If it wasn't than I'd like to know how else I could explain it. I'd like to think that I am aligned with the Light and serve for life and Utilitarianism and Liberty. It wasn't until that experience that I considered myself a lightworker/lightweaver. I had no idea what any of that was until this summer! I'm not really into labels or titles especially if it ends up dividing people. I know I'm here to affect positive change, but I didn't pass the online test as an indigo for "mission indigo" . To me what is most imortant is intention, focus, my will and the power I can harness and direct toward healing this sacred space. and indeed this space as well as all space is thus and I will do all I can whenever I can to put out as much as possible whilst I'm in this body. It is all about love now, and feeding love into gaia and to work with the energies to keep balance and to restore the harmonics of this sacred place. I am a part of the order. And a great many of us can get this done on a collective scale.
Now you know why I have those morphs of the images of Mary and myself, there are a few more images that have a resemblence to me, ( a few more mary's, lady lourdes and guadalupe) I wonder who painted some of those because they really are uncanny. You can read into this what you will, and I am not saying that I am she, only that I experienced this and that perhaps it is all just an archetype to unlock the codes of our own dna. There is no doubt in my mind that we are all lady lourdes that we are all made up of divine feminine masculine, that we are all Mary/Jesus, or whatever other mythos of god and goddess you resonate with. We all have our own ways on our path to learning this and each experience is unique and with special meanings depending on our own personal experiences and choices in life. All I know is in choosing to serve, I had a profound metaphysical experience and the name Mary Magdalene was synonymous with the energy surge.
I've written about what I got from Genpo Roshi's Big Mind technique when I went on the 28th of Oct 06 at the Shambhala Center in Boulder, CO. But I didn't write about some internal experiences I had.

After sitting at the feet of Zen Master Genpo Roshi at Dharmapalooza, I did have a couple transpersonal experience.
I was actually feeling very bad that day. I had a migraine headache (dehydration from the previous day) that made body weak. It was as if my body was using all of its energy to repair what felt like brain dehydration.
As Genpo took us through the process of allowing the different facets of the ego to talk in the first person (i.e. anger, the victim, the damaged self, doubt – see my description of Big Mind technique if you are not familiar with it) I noticed that my dis-ease felt almost unbearable when we spoke as a negative aspect of the ego. Anger was the worse. But when we were positive or nondual the pain would subside or even completely vanish until I opened my eyes. But that wasn't the mystical part.
As he release us for a break, he told us to remain in Big Mind (big mind is a nondual, all knowing mind that has no opposite – like direct interface with G.O.D – you access it by allowing it to speak as it self). As I took a walk down Spruce then 15th street to stretch my legs, I started to feel like I was experiencing certain things directly as raw vibration.
This experience was happening even through my pounding migraine. It was as if the vail of ego was lifted at times; as if the vail of ego was now a partially cloudy sky letting streams of brilliant warm sunlight through whereas before it was psychological overcast.
I could look at a shadow from a tree and be overwhelmed with the beauty of its "suchness". I felt as if my sanity was holding on by a thread. At any moment I could completely lose it and burst into tears of joy. At any moment I could observe a leaf swept up by the wind and my body might be suddenly racked with convulsive sobs of happiness.
The bliss was almost painful and I had to focus on my bastard of an ego just to retain my composure.
"I am the controller," I kept telling myself. The Controller was one of the facets that Genpo had taken us through.
At one point I looked up at the top of a church and felt like I was about to fly above it, the mild shock of the energy that struck me in the chest made me gasp and stop dead in my tracks. The same inhale of air you take when someone splashes your with cold water.
I looked around to make sure no one was watching me. From the outside looking in it probably looked like I was having a panic attack, but I was fine. I was having a bliss attack. As a long time spiritual practitioner I tend to bash the ego and I'm always on the look out for ways the obliterate it, but that is kind of like trying to get rid of your tongue for saying foul language. The ego is pretty useful. It helps us to interface with our social surroundings.
It was very cool. But it was so… much that I nearly got in my 1998 Toyota Corolla to drive as far away from Genpo and his fucking Big Mind as I could. When Roshi started again I was able to regain my composure with ease. I stayed the entire time with my headache getting worse and worse.
At the very end, I got so sick that I decided to sit in the back for fear of puking in the Buddhist temple. On the way home (a two hour drive), I actually felt better and started to be more afraid of losing my composure again while pumping gas or in the middle of driving. But I did fine.
As I write this, I feel the Big Mind technique has made my ego run more efficiently (if that makes any since). When control is needed, my Controller steps in. When anger flares up I let it voice its concerns then I let it go. When I need advice I use Big Mind. When suffering arises I allow it to surface and then be absorbed by the Damaged Self.
Too, I have noticed how lazy I have been with my meditation. That Big Mind session help me realize just how lame my meditation practice has been, but that was probably because we started off with a flippin' 2 hr meditation session (it would have been :45minutes but some guy named Vidyuddeva was actually giving us instruction on how to do it properly).
More than anything Big Mind has been a really good psycho-emotional gauge and compass so I know where I'm headed when egoic speed bumps and road signs like tantrums and frustration begin to approach.
If you have an opportunity to try Big Mind go for it. It is worth it: http://www.bigmind.org/