Nations go to war for greed, fear, 'protection of assets' and sovereignty. Neighbors argue and feud over domestic issues and friends sever over misunderstandings. Confrontation seems an essential part of human nature. Evolutionist would say conflicts and aggression has been necessary to the survive as a species, and creationist would say the conflicts is how God sometimes tests and teaches us.
Regardless of belief, faith or scientific method our real enemy is ignorance. No matter how foul our nemesis, whether terrorist, communist, imperialist and no matter what tactic "they" choose nothing will defeat "us" like our own ignorance.
Wisdom favors untainted facts. But too often a nation, a man, a woman, an organization, an establishment chooses to build up their wisdom on myths, half-truths and bias; a house of matches in the middle of a forest fire. The real enemy is our own ignorance. Any perceived enemies are only the puppets and pawns of ones own master, ignorance.
Even forces of nature and states of human suffering are not the enemy. Famine, poverty, sickness can all be defeated with the proper knowledge of "how". What defeats us is lack of knowledge, ignorance.
The human species is capable of knowing but we project our enemies outside of our selves. The real enemy is within… it is ignorance. There is not a single person, place or thing, no force of nature more cruel and unforgiving as our own unchecked ignorance.
Why do we continue to serve this callous master? Sufferings seems limitless and our ignorance is no excuse. Above all hypothesis, and bias, and prejudging assumptions and long held beliefs, factual information is the greatest ally of humanity.
We can not even say or write the word "God" "Allah" "Yahweh" "Jehovah" without being immediately wrong.
Perhaps, one day theists and atheists will be able to agree on that statement. Because if your a believer and you think that God is infinite than you can understand that there is no way a finite mind can understand it. So words about the infinite are meaningless. And if your an Atheist you don't believe in a creator at all so the words point to nothing.

There is no God but no-thing.
It is the ultimate contradiction such that we can only look in awe at the mere concept of infinity. It is something literally beyond belief because it is completely beyond logical understanding. So nothing at all can be said about it that is either true or false.
To look at the mere concept of it too long through the lens of rational thought is suicide and madness like staring directly into the sun. Just ask mathematician Georg Cantor.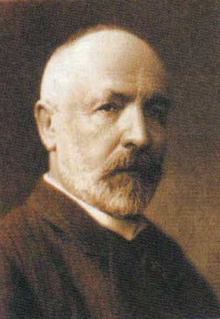 Its fair to say that what ever event, situation, point, being, incident, accident created us, is our "creator". For a true skeptic, "creator" is perhaps too much to commit to, but it is fair to say some phenomenon started what we are now experiencing. Language and mathematics can only go so far in explaining the phenomenon because no matter how accurate and/or beautiful it sounds, it is still just a symbolic representation of what is really going on. Symbols and language are our revolutionary methods of interfacing, but also the walls that box us into our filtered little worlds for this reason the wise realize that they really don't know much of anything.
Whether you are atheist or true believer or somewhere in between we can all agree that something or nothing we can currently understand began what we now experience. We are the seeds of that amazing occurrence; we are the fruits of something (nothing?) that originated time/space matter and energy. We are of something that is much greater than matter, space, time, energy. Why shouldn't we access that greatness? A better question is How can we?
The Universe Allows Extinction and Genocide
I watched a movie called "Sometime in September". It is a very sad and moving movie about what happen in Rawanda in the '94 in which nearly 1 million Tutsi's and moderate Hutu's were killed. The most power part for me is when the Hutu extremist sought to divide up a girls Catholic school by Tutsi & Hutu and the girls told them "We are sisters" and died together.
The movie made me think of other atrocities such as slavery and the holocaust. I thought of the 6 million Jews that were killed in Nazi Germany and about all the genocides and extinction level events that have been successful in this planets history. It is clear to me that there is some natural order of things that does not respect any individual, group or species. But the irony is that the human mind at its full potential could really survive and/or conquer most of natures destructive events (including our very own self-destructive tendencies). I don't believe that Rawandan genocide had to happen (and could have definitely been stopped quickly), the holocaust did not have to happen, and humanity does not have to self-destruct or be taken out by catastrophic events.
Unfortunately, our greatest fault is that we (as a species) do not value life enough. We value our OWN lives (little egos) but can not usually see too far beyond that. I'm sure it will be different one day, but currently, we are a species that values our own egos over life itself and that is very sad. Life is the most valuable commodity on this earth.
We are the miracle we have been looking for. There is no God but the light of life shining within each of us. The body dies but life is an energy subtle enough to be called "nothing" that can neither be created or destroyed. We are that.
Enlightening interview with UK spiritual and Gnostic author Timothy Freke. Timothy Freke has co-authored a number of books with Peter Gandy on Gnostic spirituality, including "The Jesus Mysteries" and their latest book "The Gospel of the Second Coming". In addition he has penned shorter works aimed directly at personal enlightenment such as his book "Lucid Living". This is an-in depth and fascinating discussion about Gnostic and Eastern spirituality in general, touching on all the inspiring as well as sometimes very controversial aspects of this subject matter. Required viewing for those curious about spiritual matters and the importance of it in our lives today, regardless of your own personal background or beliefs.
I have read a few accounts of people with amazing abilities. Abilities such as being two places at once (bilocation), telepathy, healing and other incredible phenomenon. Now since the majority of these "miracles" are hearsay, science and the more credible brain trusts of Western culture, tends to marginalize or even ridicule the mere mention of such claims.
But it seems ignorant to discount ALL these things when they are reported all over the world in almost every language, culture and religion. Like the UFO phenomenon, I would think that the shear volume of credible witnesses with such claims would peak more interest. Both science and religion are proper to their respective forms. Science from the beginning denies anything and everything until the bitter end. Religion no longer kills people for being heretics but they have a trump card that defeats followers every time. If they disagree with something that is taking convert away than "its evil".
I believe that both science and religion are wrong about these powers that the human species seem to possess. Orthodoxy mainstream science is wrong in discounting the phenomenon and some major religions are wrong in claiming exclusive rights to the phenomenon and/or condemn it as "evil".
Now I don't want to generalize. Not all credible scientist discount all supernatural phenomenon and not all religions condemn and/or claim exclusive rights.
Perhaps these things are not "supernatural" at all, but a natural part of normally dormant abilities. We call them supernatural and magical because we don't understand the true "nature" of reality. I hope that one day we will have an understanding that will place phenomenon such as bilocation on the same level as rational thinking and talking. These are also amazing abilities we have but we don't call them supernatural
We often ask: why are we here? What is the meaning of life?
Some people have the answer to this. They express it in their religion or philosophy or reasoning. But I think that our language structures betray us. Perhaps our reasoning, meaning and philosophical understandings are the very cages that keep us from any deeper realization of something beyond us.
Any concept we create becomes an idol hindering us from the true expression of something beyond anything we can even pretend to comprehend. Something so incomprehensible that it renders everything we think we know about life and death meaningless and irrelevant. Often we get caught up and swept away by the words and dogma. We settle for our concepts of God rather than something beyond any type of superficial description or noble language adorned with wise quotes from this or that book.
As a species, that is where we are and right now all we can do is understand things how we understand things, but I am certain we are as small as a one celled organism in a petri dish being examine by something incomprehensible.
p.s. when i say beyond god, I'm addressing the fact that we need to address our concept of what it is. We need to realize that our concepts no matter how grand or clever do not even come close to what maybe beyond.