Ken Wilber said something on an Integral Naked audio (think it was one of Integral political talks he did on the many faces of terrorism) I think it is the heart of why so many religious fundamentalist end up wanting to strap bombs to their chests, kill thousand of people with poisons or wipe out whole nations with nuclear bombs:
"… Ideology is a poor substitute for kindness and decency.  At the end of the day, its our actions, not our beliefs, that define who we are and what we are."
When religion and dogma replace God the meaning begins to decay (as Bauldrillard talks about in his book, Simulacra & Simulation.
At work my co-workers and I had a big discussion about God and the nature of reality.  John is a Christian, Mike is Rosicrusian and although I too am studying the Rosicrusian text I don't consider myself partial to anyone belief.  I actually study any and all religions, philosophies, science and mystical and occult phenomenon because I think they all tell a little bit of truth about something that can not really be explained rationally.
Each of us had a spiritual belief of sorts.  John wasn't pushy about christianity although he did mentioned his spiritual belief of having Jesus as a way to talk to God.  I believe any of us can have the same access to God that Jesus did.  He did say: "I tell you the truth, anyone who has faith in me will do what I have been doing. He will do even greater things than these, because I am going to the Father."
But it is just a belief.
"To the weak I became weak, that I might win the weak; I have become all things to all men that I may by all means save some." 1 Corinthians 9:22
How does a 60 year old former Episcopal priest manage to captivate a packed audience of tech savvy red teens, ambitiously orange "20-something" hackers, amber security professionals, and green information freedom hacktivists while speaking about nothing technical at DEFCON, the world largest hacker convention?  Richard Thieme, author of Islands in the Click Stream, has been able to do this since DEFCON 4, 1996 (1). 
There is a body of knowledge growing like a fungus in the cracks of the burgeoning technological super fortress that is the information age.  Hacking is that fungi and the DEFCON hacker convention is the petri dish where this new organism is cultivated.  Like penicillin, this mold can be used for good.  This culture is growing tendrils beyond cyberspace and into the human mind.   Complex systems and technologies are synergizing toward an integral hacking solution now pushing humanity into new levels of communication by slipping passed the psychological firewalls to communicate on a deeper level with kick ass Jedi mind tricks.  Prepare for psychological nudity!
At DEFCON 14, Richard Thieme's subject was "Beyond Social Engineering: Tools for Reinventing Yourself" in which he discussed how to "manage multiple modular identities" then link them into a seamless life by leveraging them with an intimate knowing of the true inner self (2).  The auditorium was crammed with wide-eyed technophiliacs at the edge of their seats.
Even though Thieme freely admits to not having any discernable technical hacking skills he is able to successfully "hack" (a.k.a socially engineer) his way into a very elitist, and young and mostly apathetic counter-culture.  He is an Integral Hacker.
The same skills used naturally by Mr. Thieme are used by integral leaders like Brett Thomas, co-founder of the Stagen Leadership Institute, to recognize a person's worldview, determine what stage of development they are likely to identify with and then communicated with them on that level (4).  An integralist would call this "skillful means" but hackers call it a subtle form of social engineering.  Social engineering has a slightly negative connotation as it is usually associated with manipulation rather than enhanced communication. 
As a complete method of hacking people, integral hacking goes way beyond mere social engineering and into Neuro-Linguistic Programming (NLP) techniques.  This subject was also discussed at DEFCON 14.  Brad Smith of Computer Institute of the Rockies discussed how law enforcement, FBI and other three letter agencies use NLP during interviews and interrogations (2).  Full spectrum people hacking would include all of the NLP "physiological lock picking" techniques to get full access the root of ego.
Past DEFCON speakers touching on the outer reaches of wetware and integral hacking have included Thieme's, "Hacking a Trans-Planetary Net" which touched on the need for hacking to include "an artist's imagination, an obsessive hunger for knowledge, and a deep understanding of cyborg humanity" (1).  Former hacker Susan Thunder spoke on "Social Engineering and Psychological Subversion of Trusted Systems" which was about infiltrating a company without physical or digital access (3).  People are the weakest part of any secure network.
Hackers are the gun slingers of the Wild, Wild Web, living in a world of 20 year old millionaires who have already change the world and actual evil genius' who are drifting ghosts pilfering the pockets of the ignorant weak.  Whether their intentions are holistic or selfish all hackers view ignorance as the greatest sin.  The DEFCON prides itself on a borderline dangerous freedom that is fertile ground of both immeasurable brilliance and debauchery of the filthiest sort.  It's the frothiest edge of technological mayhem and creativity.  It is on the fringes of every digital-civilizations' decomposing structures that you will find a culture of complex integral hackers of hardware, software or wetware growing and sending out spores.   
References
1. DEFCON. (July 28, 1999). DEFCON 4 Archive. Retrieved November 18, 2006, from http://defcon.org
2. DEFCON. (August 6, 2006). DEFCON 14. Retrieved November 18 2006,
from http://defcon.org
3. DEFCON. (July 28, 1999). DEFCON 3 Archive. Retrieved November 18, 2006, from http://defcon.org
4. Integral Leadership Review. Biography of Brett Thomas. Retrieved November 18, 2006,
http://www.integralleadershipreview.com
Thieme Works. (2001). Keynotes, Workshops and Retreats. Retrieved November 18 2006,
from http://www.thiemeworks.com
Setting personal goals are important to success. Personal goals should be approached from a comprehensive perspective to make the goals integral. Integral goals are approached from multiple perspectives (quadrivia) and acknowledge the levels of development of the individual(s) creating the goal.
Goal Quadrivia: a goal from four perspectives
An integral approach to personal goal setting would examine a goal from four fundamental perspectives that make up the self: Inner (I: ego, soul, upper-left), biological (IT: body, upper-right), cultural (WE: community, family, lower-left), structural (ITS: structure that maintains the community, family, lower-right).
More on setting personal goals here.
Thanks: Mindful~Heartful
This is the story of what happened to me this last summer and how it changed my life and contributed greatly to why my profile says what it says and looks the way it does. Bear with me, as this is a long one…
I had always considered myself to be a spiritual seeker, but also deeply driven to want to help humanity. I decided the best way to get my message across to the masses was to make films and that is why I got a degree in Cinema. I still aspire to create vignettes of how I envision things, but am lacking in the collaboration department as I really would need some talented animators to truly pull it off how I envision them. While getting my degree in film making at San Francisco State University, I spent the last year of school in a inter-disiplinary program called, "Visual Anthropology" where I collaborated with an Anthropology major to produce a documentary entitled, "Migrant Motherhood" (which is a whole other blog in and of itself, If others are interested in that, maybe I might post more info about it). At any rate, I almost minored in Global Peace Studies, but I had a son and couldn't keep going for another year to get that added to my degree. After having learned the philosophy of Liberty and the law regarding the US Constitution and the UN Charter, I (as well as many others on this planet for that matter) have been quite disturbed at the course of events that have transpired under the leadership of those working for the "Project for the New American Century."
Suffice it to say, I have been quite troubled as of late based on my own studies of what I feel are entirely evil, wicked ,and retarded deeds done by human beings here who've lost all semblence of propriety, decency, logic/reason, or compassion. Being aware myself of the oneness of all things and how those who do not share the same worldview as I do are impacting Gaia to such a degree that I was compelled in the core of my being that something has to be done to address it. I always loved the quote, "continue making small waves and you'll erode the complacency of the unjust." And I've held onto that one steadfastly, although I feel like I want to be more like a steady series of tidal waves.
So here is where my spirituality comes along… I have been wanting to know god and ever since I was a very little girl, so I guess you can say I have been a "seeker" (as they say, seek and ye shall find). I went to various churches growing up with my friends as my own parents didn't attend. By the time I was in Junior high, I was very much involved with mysticism and began studying the kabbalah and practicing magick, reading Tarot (I have the Hermetic Order of the Golden Dawn), and studying astrology. I didn't study that so much as I got more into Philosophy in Junior College and that is where I found Baruch de Espinoza and Pantheism. I resonated with pantheism very much and thought I had found at last the faith I had been longing for. The basic tenent of Pantheism is God is all and all is God. I found out I was an Idealist type monist talking in the Pantheist community, but I certainly felt like a black sheep becasue many there were mostly materialist/scientific pantheists and were hostile to "supernaturalism." After my experience this summer, I can honestly say that there is indeed something beyond just matter and that there indeed are other intelligences we have yet to understand. When I was writing my thesis paper in Junior college about how if everyone knew that everything was one, that humanity would no longer experience all the hardships of war. I was 19 when I wrote that and when pondering deeply upon the oneness, I had a small taste of something rather deep and zen like, but it was so short lived I could hardly put it into words. Not to mention, I didn't get the grade I was hoping for on that paper. Jump eleven years to the present- I was active writing in the Pantheist community and pondering more about the oneness of all that is and I had a much bigger flash of Satori/Zen/Enlightenment/Gnosis where I grasped the timeline and saw it all converge into one, and the interconnectedness of all things and it was very powerful and longer lasting than the experience 11 years prior. This new one happened on the very day that His Holiness the Dalai Lama and George W. Bush was born (Thursday, July 6th).
I wasn't aware so much of chakras before this experience, and I can tell you a VERY discernable difference came over me in regards to my heart and mind chakras. Not only were they opened greatly, but my body temperature rose, I couldn't sleep for a week, I was inclined to fast and immediately was compelled to never touch meat again, nor smoke marijuana, (which I had done since the 5th grade) nor drink alcohol. After this experience I had a tremendous compulsion come over me. I was entirely motivated to be ACTIVE in unifying people. I had a prophetic vision of the potential disaster that could befall humankind if the course remained unchecked as I'm sure many others were experiencing. Perhaps I was tapped into the collective subconscious of fear in our culture about nuclear "arm"ageddon, but then again perhaps I was feeding into it. I was gripped with an incredible amount of fear, but I think I was also purging this as well as everything else. I felt so compelled to do something, I began calling all my senators, representatives, leaders in the DNC, Peace and Environmental movements, you name it. I was calling for a MORATORIUM on electronic voting apparatuses, not just the machines but the modems that transmit the data and the tabulators. I was calling on groups to unify, to find that one umbrella organization that was working all these fragmented groups into one common goal. I envisioned how religious leaders, politicians, artists, actors, musicians, you name it whomever from wherever and many notables to all get together and plead for an end to the insanity of this growing militarization and threat of conflagration. To get a better idea of what we in the United States already have in our arsenal, please visit, Ben's BB's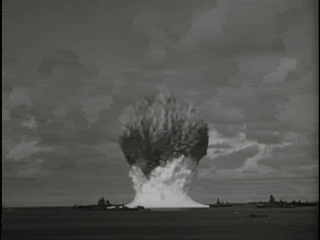 ESPECIALLY after having read the Project for the New American Centuries aims to put more payloads of nuclear weaponry in sattelites to "control space". (This is also at about the same time North Korea began testing their missiles and Lebanon was invaded btw). Along with this tremedous desire to unite everyone, I was also tremendously ravenous for information and my appetite was insatiable. This led me eventually to I find the United Communities of Spirit (UCS), and finally I felt like I had found what I was looking for. This great place seemed to unify all the religions and connect them and show how they were all the same. I always felt that way that at the core the central tenants of all faiths had the same message and since I had a strong desire to find a way to reach out to others to unify everyone to one common purpose, the UCS really seemed to fit the bill for me. I believed when I wrote my paper when I was 19, as I still do now, that the more everyone realized that all is one, and everything is interconnected, all of societal ills would fall away. Once I found the UCS, I learned about Ascended Masters and read that I needed to transmute my fear into love. In other areas of research, I also stumbled upon Theosophy and the Emerald Tablets of Thoth. I resonated with the writings in the Emerald Tablets instantly, the writings were beautiful and I really wanted to do what the tablets said. Interestingly enough, I read that THOTH stands for The Holiest of the Holies, but after learning the name was spelled THTH in hebrew, perhaps there is a whole other meaning…
So after the initial awakening I had and the intensive studying I did- following that, on the last week in July, I read a page about how there are basically two camps of people on this earth; those in service to self and those in service to others. The page stated if you put a call out in service to others with all sincerity and asked to have some sort of signal to confirm being received within 24 hours, I would get a signal. I can honestly say that given my experience that day on July 6th along with my vision and all that had led up to that moment I read that, I realized I was entirely in the service to others camp. I saw how all was one and there was a tremendous need in me to help bring about a mass awakening in humanity to stave the conflagration. So that night (Thursday July 28th) I put out a sincere call or prayer that I was in service to others and wanted to receive a sign that I was acknowledged withing 24 hours, and within 24 hours, I got a sign that I had been received. The sign was perfect for me, for anyone else, they might not have noticed… I got a call on my cell phone with a message of white noise which I instantly recognized as the sound that comes off of stars… I recognized it as such because I had seen the film "Solar Max" and absolutely loved the oscillation coming from our sun and wished I could just watch a 45 minute film of the sun with the oscillations. I know it was the sign because the call was placed at about exactly 24 hours (Friday July 29th) since I had put out the call with my thoughts/prayer. At this time I was hearing screeching and feeling tingling on the top of my head and I was still trying to learn how to transmute fear. I wrote in the forum on the United Communites of Spirit page asking for guidance based on my experience, and how I was feelinging fearful and a gentleman named Michael told me that I needed to ground and to let him know what happened within 24 hours. (interesting coincidence don't you think?) This was exactly what I needed to hear, because I felt like a live wire flailing about. Mind you, I had no idea really about Ascended Masters or any of that what so ever, but after I got that message, I was led then by my guides or intuition to a page that was channeled in May by a woman in South Africa entitled, "New Ascended Masters and Their Roles of Service". (click the link to read it)
The page said and I quote, "Please note that reading this information will have an effect on you. You will energetically be linked with the Channeling being and a similar process faciltated with you. It is not exactly the same as being in the presence of the channeling Master, however the effects are just as powerful. Do not concern yourself too much regarding time lines given to the participants in the channeling. You will be taken through a similar one in accordance with your Divine Plan,Timing & Purpose" It was like a conversation going on with the Ascended Masters. I was just reading these words just as I had so many times before, just soaking up information, but I didn't anticipate the brevity of the line of the information having an effect on me or being energetically linked. However, when I read a particular line, "Beloved ones, welcome the greatest goddess of your planet who now anchors her energy as the Ascended Master of the Ascension Pathway, is Mary Magdalene." It was the very moment I read the name "Mary Magdalene" that I took in an incredible amount of energy, an amount I didn't know could be possible. This was not just tingling or being high on caffiene or cocaine or anything at all like that. This was like the circumsicion of my heart, I was struck right at my heart the moment I read that name, and the moment my heart was sturck it opened up in a way beyond words, The energy flooded my whole being and it fused the bones in my hands and I felt this energy go through every part of me- I felt my uterus and my cervix open up. Truly, a very profound supernatural experience indeed occured at this moment and I cannot stress enough how this was no run of the mill energy here, I mean the ground shook beneath my feet and I heard my house shift like there was a small earthquake at that moment and my younger son woke up at that time crying upstairs. This energy in my body lasted throughout reading the rest of the page when I started wanting to write down the names mentioned, since my hands bones were so fused I asked for them to be releived enough so that I could write because my hands were like locked and the finger bones were like fused and I could barely hold the pencil. You know that feeling when your arm is asleep? it was sort of like that only magnify it 100 percent.
I was so shocked "pun intended" (it was like being electricuted only not painfully) by that experience, that I wondered if there were any crop circles that had formed when that happened to me and indeed there was one. At the same time I happened to experience this surge of energy, this crop circle appeared
Click here to read the description of the glyph
Interestingly enough, that a unique reverse solar sun spot happened after my experience
I feel like what happened with me is connected to both phenomenon.
Remember how Jesus was synonymous with the fish? Well the Vesica "Pisces" is the seed of life and is also the symbol for lord Metatron. Metatron is the angles of male and the spheres of female and it is the symbol you see as my blog backdrop. I didn't even know anything about the symbol until this year as well. But I've learned it is a multidimesional symbol that shows the platonic solids as well as all forms of life in the structures of matter in all of the universe.
The life of our sun is tied into the source as is everything else, but there are a great many in denial of their origins and harming this planet, that is why I am here. After that experience, I naturally wanted to know anything and everything about Mary Magdalene. I went to the local book store and bought every Gnostic text I could get my hands on. And was also compelled to study etymology. I found out Mary Magdalene means quite literally, "Lady Tower". She is also the same as ISIS, Ishtar, Astharthe, Esther, Aphrodite, etc.. (Any and all godesses are one). The goddess is considered a triple power (Maiden Mother and Crone or Mary Magdalene, Mother Mary, and Sophia) and Hermes Trismestigus who was THOTH was the Thrice great male, combine both thrice greats (Hermes and Aphrodite) and you get Hermaphrodite. Ok, so then I noticed the date in August about the Assumption of Mary and so I was naturally curious as to what that all meant too and suddenly, many things began to fall into place about "immaculate conception" and the archetypes and nested meanings. To me, conception is beyond the sperm and ovum of the human species, this form of conception has more to do with mind.
The patriarchial imbalance here, where the subjugation of the feminine has occured for so long has created much of the hell humanity is currently preoccupied with. When getting my BA at SFSU, in my international law class, I wrote my thesis on the balance of women in the world in regards to government and how there needed to be a more equitable representation of the human family in the social system especially if we are to curb the destructive nature of the imbalanced social order. At the time of the study, not ONE country in the whole world had a 50/50 balance. Not ONE! If anyone is curious to see the data and read my paper let me know and I'll send it your way. I just wanted to say though that in the channeled message that brought on my experience this summer, Khuthumi was speaking of balance and that the goddess is what holds balance and god is what initiates it. He added that bringing back the sacred feminine is what will save this planet. I feel so very much this very sentiment and am acutely aware of the imbalance and wanting there to be more balance. After ruminating on the words in that channeled message, it seemed so fitting that I was serving in that vein. So I feel like that moment perhaps was working on many levels. Perhaps an initiation for me, but also performing a task in service to anchor balancing energy as well as other things, but I'm not entirely sure what it all means just yet. I'm still sorting it out. I'd have to say though, after that experience with my cervix opening up, it was as if I was the one giving birth to the new age. Most people I've talked to about my experience think I've gone off my rocker… I've even had one friend tell me I should get my thyroid checked! I know to most it could sound pretty crazy, but It is the ABSOLUTE TRUTH! I experienced this and I have no doubts whatsoever now the power of prayer, the fact that there are indeed other intelligences and that all of our thoughts are heard, all of our emotions are felt, and all of our intentions are noted. With this new perspective, there is much much MORE to being alive here and now than many realize, much more than I had even surmised on the day I expereinced that gnostic event.
So after this profound metaphysical experience of channeling energy, I wanted also to include information I thought worth mentioning…
There is a great meaning I feel to my birthday and why I was born when I was. I know I'm no more important than any one else, but it is good to feel like I matter, or at least have something special to offer. Not only was I born on the Shabbat (remember the shabbat and to keep it holy), I was also born at the time of Samhain or the Celtic New year/All Saints Day/All Hallows Day (11/01/75). As you saw on my profile page, I have the Antares region in my background. I was drawn to that image in an astronomy book before I even know where it was, and once I learned Antares was in the heart of Scorpius, I knew that I should have that on my page (for that matter please see my slide show under music for the music of the spheres to gage the size of the red giant antares in comparison to the other stars (its truly mind boggling). Being a scorpio, the heart of scorpius, or the Antares region as it is called is directly behind the sun or aligned with the sun at the time of birth. At the very time of my birth, the moon was in Libra (balance) and Venus was in Virgo (virgin). I'm not entirely savvy in the realm of astrology, so I invite others to tell me more based on my chart which I posted on my profile. I had a friend who is an Evolutionary Astrologer to go over my chart before I turned 30 and he told me it was no wonder I was coming to him at that time because I was going to experience my Saturn return and it is usually a biggie for most people and that is why I was compelled to ask for a reading. (interestingly enough, Jesus was said to have begun his Ministry at 30 years of age). He told me that I had a direct connection with the source with Neptune and that I should focus on writing and had the potential of doing something genius and that the Venus in Virgo in detriment means I tend to be more self sacrificing. It was interesting feedback, but I didn't take it to heart until after my experience this summer which put all of what he said in an entirely different perspective. It almost seems to me that my role was preordained prior to my birth and that I must have chosen that date so that I would lead myself back to do the work I agreed to do prior to inhabiting this body.
To make matters even more interesting, I was compelled to see what other crop circles were forming over the course of the summer and was very curious indeed about the crop circle on the day of the Assumption of Mary (August 15th 2006). On this particular day, the star of Mary or LAMAT was formed (click the link to see it).
I wouldn't have been so interested in it had it not been for the crop circle deciphering description to mention that the star of LAMAT eluded to an Antares-Venus conjunction. That was a big Whoah!
Venus is the morning and evening star which forms the pentagram in its course around the sun in conjunction with the earth.
Venus is a major biggie in the whole mystery schools and there is a lot to it, which I have yet to figure out, but It is no small coincidence that Antares was connected to Venus. I thought this had everything to do with me because of my heart being pierced that day with profound love as Venus is also a symbol of love and of the goddess and the fact that Antares is considered the "heart" of scorpius, but I also read that just a little over six degrees below and rising with Venus ON DECEMBER 21, 2012 is Antares, a red super giant just 604 light years away. So there is much more to it, much more….
So on with what I found out… The very opposite on the pole from Antares. of the Celestial house is Taurus. Within Taurus are two significant areas the Pleiades and Aldeberan. Michael is connected with Aldeberan (which is another red giant like Antares). I see all kinds of connections with Taurus and the Krishna symbology. Krishna being blue like the Pleiades and the white bull and all. Being a Scorpio, I also have 3 archetypes -scorpion/eagle/phoenix, (and that to me is another trinity that deserves another blog posting alltogether).
at any rate, I envisioned the poles all resonating in all the houses of the holy, you know like there was no opposition, that all was moving into alignments and harmony, for that is so very what I have desired; perfect harmony, unity, and balance. I find it very significant that this is exactly what the Ascended Master Lord Khuthumi said that the goddess represents. To leave no stone left unturned, I also wanted to add that this "surge" of exquisite energy in my being was on the eve of August, (when Sirius rises.). Sirius/ Osirus. Isis is supposed to resurrect her brother Osirus, but after doing further studies, I found through etymology that Osirus IS Lazarus! YHSHVH was said to have risen Lazarus from the dead, but I see that they are one and the same being. Not only that Mary and Joshua are one and the same being (archetypal divinity of masculine feminine) for YHVH or the Tetragrammaton of god is a semblence of both genders. In that Ascended Masters channeling, it said that Mary Magdalene was the official Chohan of the 6th ray of divine love, the same position that Jesus held. Everyone talks about how Mary Magdalene was Jesus' wife, so this leads me to think that my experience was that of the Bride Groom.
Even though I feel like I've made many connections and am finding many things out, I have many doors left to open or layers to uncover. One interesting thing I uncovered in a book about Mary Magdalene was how Joseph (which is YHSHVH) of Arimathea means something a little different than a guy from a place. Arim= Mary and Thea= Theos. So in finding this, all the divisions start to blur. so to does the idea for me of Lady Lourdes for to me Arimathea and Lady Lourdes means the same thing. This all goes far beyond just people, or places of the past. To me, these things represent the manifestation of the whole planet and all inhabitants, and even beyond this.
Initially I had envisioned this inititation that I routed energies between the poles of the houses of the holy as a more astrological significance between Aldebaran and Antares in harmony, a meeting of the bull and the pheonix- however, I have begun to realize a great many other connections…
there is the whole Rosicrusian symbology of The Chemical Wedding of Christian Rosencreutz. This initiation occured in the time of LEO during the alignment of the other two poles Regulus of Leo and Formalhaut of Aquarius to form the the cross or quaternary… Also, the "Saturn Return" I was mentioning, in my natal chart, saturn is in LEO. So here's more on the Cross- the four archangels Michael, Gabriel, Raphael, and Uriel correspond to each of the four "royal" stars in the fixed cross [fixed signs] of the heavens. I got this quote from an astrology page….
"Regulus… HEART OF THE LION Regulus, Alpha Leo, is "Chief or King of the Four Royal Stars," governing Fomalhaut, Aldebaran, and Antares. Throughout antiquity, Regulus was associated with royalty and kings. Its name is given as "the Regulus" or "the Rex," meaning "Law Giver." Regulus (at 5° sidereal Leo) is the only one of the four stars aspecting the Holy Cross. Regulus is the administrative seat insuring that "local councils of light" maintain integrity to "Universal Directives of Source"–to the precessional forces directing the "Evolutionary Cycle of the Soul." As an example, Regulus oversees younger stellar administrative seats, such as the Pleiades' Alcyone, ensuring local efforts do not wander to far along their typical evolutionary tangents. Regulus demands integrity to Source. On the personal level, Regulus is of integrity to, and completeness with self aligned with source / soul directives–thus ensuring we do not wander away from our Truth upheld by and found only in the Heart. Regulus demands a vertical attunement in Source..Soul..spiritual..mental..emotional..physical..Earth allegiance. This vertical attunement, or personal integrity must precede any horizontal, humanitarian participation in the world–embodied by Leo's opposite, Aquarian pole)." (a lot can be said of the lion too as the symbol in Rastafarian as well, but I'll leave it at that).
A whole other connection could be made as well in regards to the sphinx at the pyramids which was supposedly the head of Isis on the Lion which represents Leo. The message of the sphinx reads: ..From the epoch of Leo to the future age of Aquarius… The emerald Tablets of Thoth mentions the sphinx quite specifically.
But then there are also two more sets of crosses in the Zodiac which make it a Trinary of crosses or a trinity if you will. So you know the picture by DaVinci about the last supper and the 12 apostles and Jesus? The 12 and ONE? This is all innerconnected!!!! (but isn't everything really, I mean really LOL!)
After that profound experience, I cannot deny that which I witnessed and felt in my body. After I offered myself in service to others, for I know others in me too, I and my longing for the TRUE resurrection of Christ would mean ALL here would realize their oneness and that the salvation of mankind means that we are all with and portions of God and God is with and portioning for us, that god is with us. (Emmanuel) for the ressurection of Christos. I personally see how many signs are relating to each other…
I recommend that you visit Ishliel
To hear the message called "First"
I asked them what the image meant on their photo section and they said let their name be the new cipher, so then I figured out in Gematria that the name is equal to the word Shekinah. So then I looked into the story of Shekinah and leaned about the Tabernacle and the Menorah, and the temple of Solomon (Sol OM ON is the Greek Egyptian and Sumerian terms for Sun) Thusly, Solomon, means SUN SUN SUN. (trinity again) sometimes I wonder though if that has something to do with the three stars in Orions belt but that is just a hunch really and I have no way to prove it. But just as the sphinx holds the key so too are the pyramids alluding to something…

I just know that in terms of church, our bodies are the temples… I can honestly say that my experience was that of the Shekinah that energy surge was holy communion with divine presence. If it wasn't than I'd like to know how else I could explain it. I'd like to think that I am aligned with the Light and serve for life and Utilitarianism and Liberty. It wasn't until that experience that I considered myself a lightworker/lightweaver. I had no idea what any of that was until this summer! I'm not really into labels or titles especially if it ends up dividing people. I know I'm here to affect positive change, but I didn't pass the online test as an indigo for "mission indigo" . To me what is most imortant is intention, focus, my will and the power I can harness and direct toward healing this sacred space. and indeed this space as well as all space is thus and I will do all I can whenever I can to put out as much as possible whilst I'm in this body. It is all about love now, and feeding love into gaia and to work with the energies to keep balance and to restore the harmonics of this sacred place. I am a part of the order. And a great many of us can get this done on a collective scale.
Now you know why I have those morphs of the images of Mary and myself, there are a few more images that have a resemblence to me, ( a few more mary's, lady lourdes and guadalupe) I wonder who painted some of those because they really are uncanny. You can read into this what you will, and I am not saying that I am she, only that I experienced this and that perhaps it is all just an archetype to unlock the codes of our own dna. There is no doubt in my mind that we are all lady lourdes that we are all made up of divine feminine masculine, that we are all Mary/Jesus, or whatever other mythos of god and goddess you resonate with. We all have our own ways on our path to learning this and each experience is unique and with special meanings depending on our own personal experiences and choices in life. All I know is in choosing to serve, I had a profound metaphysical experience and the name Mary Magdalene was synonymous with the energy surge.
James Clair Lewis Date: Dec 1 2006 9:07 AM
---
The Gaian Dragon
---
---
Lucid Dreaming Exercises
---
The easiest way to begin working consciously on the Astral Plane, is through Lucid Dreaming. If you have had difficulty learning how to do Astral Projection, these exercises may be of great value to you. These experiments in lucid dreaming are intended to be used in combination with my Occult/Mental Yoga Exercises.Click here to read the whole article.
---
These animated Moving Mandalas are very large files. Please click on the pic, and wait for it to load. The Contemplation will be very enabling, carrying your Mind beyond the mundane world.Oscillator
---
The I Ching
The Metaphysical Pages
Massage & Healing
The Moving Mandalas
The Ding Dong Show
---
tell me about your problems:
I have something that can solve them/
tell me about that guy that cut you off in traffic the other day/
tell me about how your boss didn't give you a raise in pay/
sing the song of "the victim" while I play the world's smallest violin/
confess it to me privately so I can absolve the sin/
its sad to see humanity dying at the feet of a vulture/
morally bereft, obsess over celebrities in a so-called "first-world" culture/
can we save the world with 200 billion dollars instead of investing in invasions on another nation's sovereignty?/ (the answer is no)
but maybe we can save one mother, one man or this child from poverty/
She is special because she is our child; she is the baby we have conceived/precious child indeed, closer than the air we breathe
but she is dying of starvation with stomach in distention/
it is useless to blame anyone for this child's suffering and that is not my intention/
I just want to remind you not to take your life for granted which is something someone forgot to mention/
perhaps when we can love outside of our personal strife, fear and petty grief/ we will learn to love God while she is crawling at our feet
god bless you..